Centre for Comparative and International Research in Education (CIRE)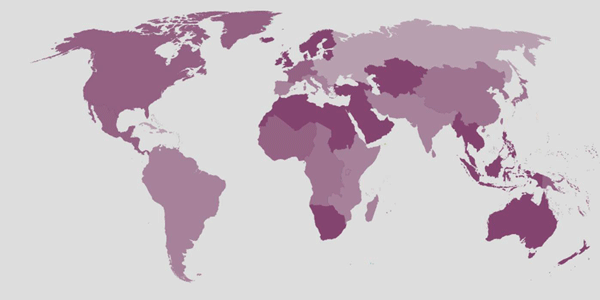 The Centre for Comparative and International Research in Education (CIRE) brings together researchers, who address issues of social, environmental and epistemic justice in education theory, policy and practice with a comparative sensibility to global-local dynamics.
We are a community of researchers with intersecting intellectual agendas. Current strands of research include:
Peacebuilding, transitional justice, and educational change in (post)conflict contexts;
Understanding inequalities and intersectionalities in education and prejudice reduction;
Politics and practice of language in education;
Teacher educators as researchers into pedagogy, philosophy and values;
Education for sustainable development agendas and initiatives;
Education policy transfer, including through philanthropism in international education governance.
We are a multidisciplinary group using a range of theoretical perspectives and methodological approaches to comparative research including social psychology, postcolonial perspectives, cultural political economy, collaborative teacher research, critical policy analysis and critical discourse studies. This diversity means that we bring breadth and depth of methodological expertise to our research and doctoral supervision.
Information for prospective doctoral students
Members of the group welcome doctoral applications in the following areas of education research:
Critical policy analysis including global policy agendas and education governance (Antonio Olmedo, Leon Tikly, Matt Kedzierski)
Education and international development, including sustainable development and postcolonial analysis (Leon Tikly, Angeline M. Barrett)
Education, conflict and peace, including refugee education, transitional justice and historical memory (Julia Paulson)
Peace psychology, intergroup relations, prejudice formation and reduction, drawing on theories and methods from social and developmental psychology (Shelley McKeown Jones; Amanda Williams)
Critical perspectives on policies and practices of language education, including political economy of language and critical approaches to MFL pedagogy (Matt Kedzierski)
Teacher education and professionalism, including teacher collaborative research, philosophy and ethics in education (Janet Orchard, Angeline M. Barrett)
We particularly welcome doctoral proposals that recognise the influence of political and cultural global-local dynamics on education theory, research, policy and practice.
Language Supportive Teaching and Textbooks in Tanzania (LSTT) project

The Language Supportive Teaching and Textbooks in Tanzania (LSTT) project is a collaboration between the University of Bristol, University of Dodoma, Aga Khan University Institute of Education – East Africa Campus, and the Tanzania Institute of Education.
Education in Small States Research Group
The Centre also hosts the Education in Small States Research Group.
Case Study
Small Island States - Living at the sharp end of environmental uncertainty. Terra Sprague and Michael Crossley received pump prime funding from the Cabot Institute which helped them to carry out research activity based around implications for sustainability and Education for Sustainable Development (ESD).
Contacts
Centre directors
Blog
Visit the CIRE blog, where you can find out about all of the latest centre activities.
Recent and upcoming external-facing events hosted by CIRE.