Bloomberg Room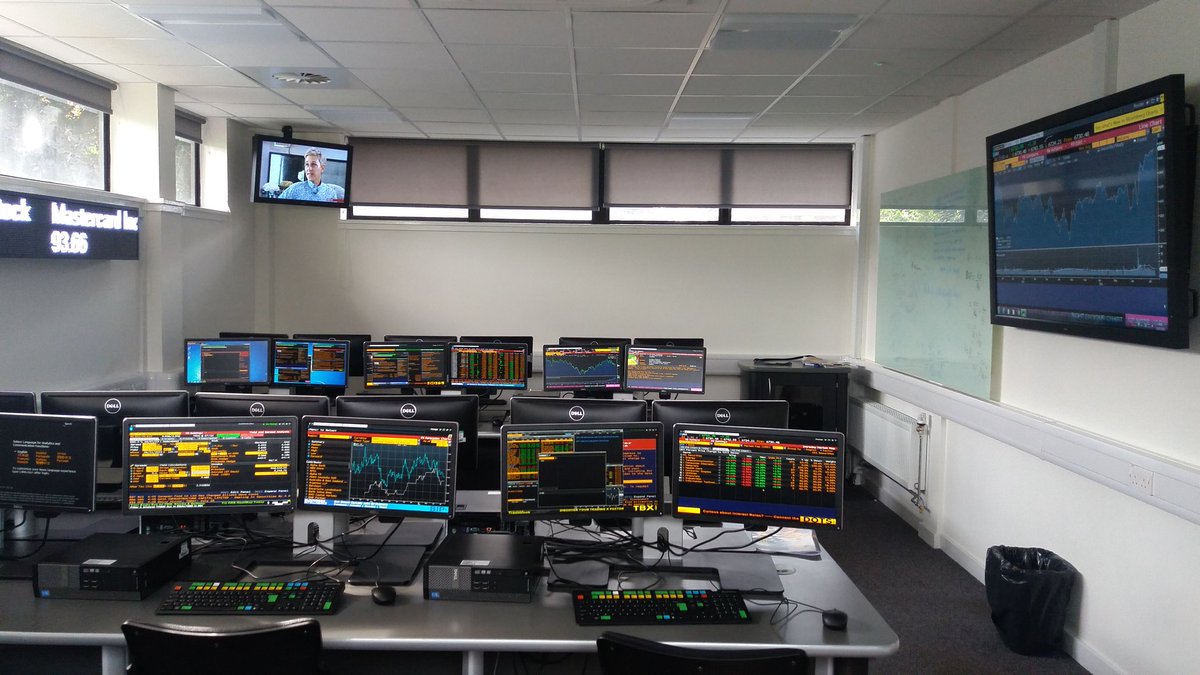 Students at the University of Bristol can access Bloomberg Professional in our state-of-the-art financial trading computer room.
The Bloomberg Room is our financial trading computer room, where students can learn how to use software used throughout the financial services industry globally. This is of benefit to their studies at Bristol and to their future careers.
Students can also work through Bloomberg Market Concepts, an eight-hour e-learning course which provides a visual introduction to financial markets analysis whilst introducing essential Bloomberg Professional commands. This learning, together with the certificate of completion, is a valuable asset to students interested in pursuing a career in finance.
The Bloomberg Room is located in the Priory Road Complex, room 4F6. From the Priory Road Lecture Theatre foyer, take the stairs to the second floor of F Block; the Bloomberg Room is at the end of the corridor.
How to create a Bloomberg Login (PDF, 290kB)
Other facilities
We also have a range of facilities to support your learning including study spaces, and the Arts and Social Sciences Library.
Times when the Bloomberg Room is unavailable
At times throughout the year, the Bloomberg Room will be booked for teaching and other events. At all other times the Bloomberg Room is available for students to use.
Access to Bloomberg
For booking enquiries, please contact Lee Walsh.