PGR Community Fund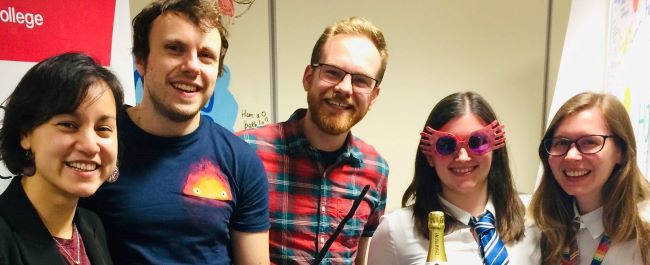 The PGR Community Fund supports the organisation of PGR community-building, wellbeing and social activities
Online PGR community events
Do you have an idea for a non-research-related event or activity that could bring PGRs together — virtually?
Due to the current coronavirus situation, and the temporary closure of the PGR Hub in Senate House, we are encouraging applications to our PGR Community Fund that focus on online events and digital community building.
As before, each applicant can request an award of up to £300 towards any initiative that:
helps to build connections between PGRs (although, for the time being, activities would take place in virtual rather than physical spaces)
boosts PGRs' wellbeing.
How do I apply?
Information on submitting an application, including an updated term and conditions document, is available on the Bristol Doctoral College Sharepoint pages.
Looking for inspiration for your event?
Visit our Case studies and inspiration page to find out about previous events and get ideas for your own.
Do you have an idea for a skills-focused activity that could benefit other PGRs? You could make it happen with an award of up to £500 from our PGR Development Fund.