Colston Research Society Travel Scholarship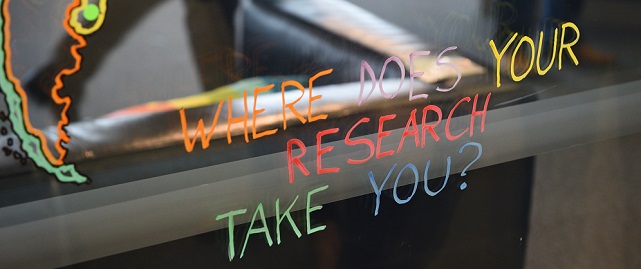 An annual travel scholarship for postgraduate research students and post-doctoral researchers
University of Bristol postgraduate research students and post-doctoral researchers can now apply for a Colston Research Society Travel Scholarship — an award of up to £500 towards conference/symposia travel costs, either within the UK or overseas.
Please read the eligibility information below before submitting an application.
The next call for applications will be Summer 2019.
Applicants who have access to other sources of funding for travel — through their scholarship, studentship and/or research group, if applicable — should exhaust these funds before applying for a travel scholarship.
Eligibility:
Applicants must be fully-registered students or active post-doctoral researchers at the time of the conference. 
Funding is only allocated for those actively involved in a conference - i.e. presenting a paper or poster, or chairing a panel.
If a joint presentation is being made describing the same research, up to £500 can be awarded in total (i.e. if two students are presenting they can apply for up to a maximum of £250 each).
Applicants must travel by the best value route. Where a choice of accommodation is available, please choose the best-value, practicable option.
Funding will be allocated on a first-come, first-served process, providing applicants meet funding criteria.
If your application is successful and you receive a grant, you must:
Publicise the support of the Colston Research Society at the conference by displaying the Colston Research Society logo in any literature or on posters.
Provide a brief report (max. 150 words) on how the scholarship has been used. These reports will be presented to the Society's AGM and profiled on the website.
Provide a quote and, if possible, image, for promotional purposes through the BDC.
Ask your supervisor to send an email confirming that you attended and benefitted from the conference to doctoral-college@bristol.ac.uk.
Keeping you informed
If you are successful, we will contact you to arrange payment.
Should your circumstances change, and you no longer need all, or part of your grant, you are obliged to return the funds to the Colston Research Society. Your grant only applies for the specific project stated on the application form, and is non-transferable.
The Colston Research Society Travel Scholarship is funded by the Colston Research Society and administered by the Bristol Doctoral College. If you have any questions, please contact Loriel Anderson.