Bristol and Bath Collaboration
This Centre for Doctoral Training provides an immersive training experience, giving you the opportunity to learn from experts drawn from the Universities of Bristol and Bat and industry partners as well as each other as an interdisciplinary cohort. Both universities have long, proud histories of close collaboration with industrial partners to solve large scale challenges.
‌

‌The University of Bristol is:
one of the EPSRC-NCSC Academic Centres of Excellence in Cyber Security Research (ACE-CSR) with a major focus on cyber security and cryptography in large-scale infrastructures.
leads projects as part of three national research institutes on cyber security as well as playing a major role in the UK research hub on Cyber Security of Internet of Things.
leads the National Cyber Security Programme project on developing a cyber security body of knowledge (CyBOK) and you will have an opportunity to learn from the foundations developed in CyBOK by leading researchers across the world as part of your PhD studies.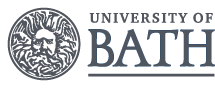 The University of Bath leads major programmes of research on human aspects of security and privacy including leading:
the 'Online Behaviour' programme in the Centre for Research and Evidence on Security Threats (CREST), – an independent Centre commissioned by the Economic and Social Research Council (ESRC) which is funded in part by the UK security and intelligence agencies.
work on ambient messaging for cybersecurity behaviour change, phishing vulnerability and training, the measurement of cybersecurity at organisation-wide levels, and cybersecurity across the lifespan (cSALSA) as part of the Research Institute on Science of Cyber Security.
research across psychology, management and social science on trust, identity, risk, perception, decision making, radicalization and security science.