CREATING AESTHETICALLY RESONANT ENVIRONMENTS FOR THE HANDICAPPED, ELDERLY AND REHABILITATION
---
Care Here is a European Project funded under Framework V IST Key Action 1 supporting the programme for Applications Relating to Persons with Special Needs Including the Disabled and Elderly.
The objective of our project is to empower children and adults with special needs, the elderly in long term care and people undergoing rehabilitation in hospital or at home, following for example stroke or brain injury. By giving them access to affordable, appealing and readily usable state of the art technology for the improvement of their physical and cognitive skills using feedback from acoustic and visual stimuli.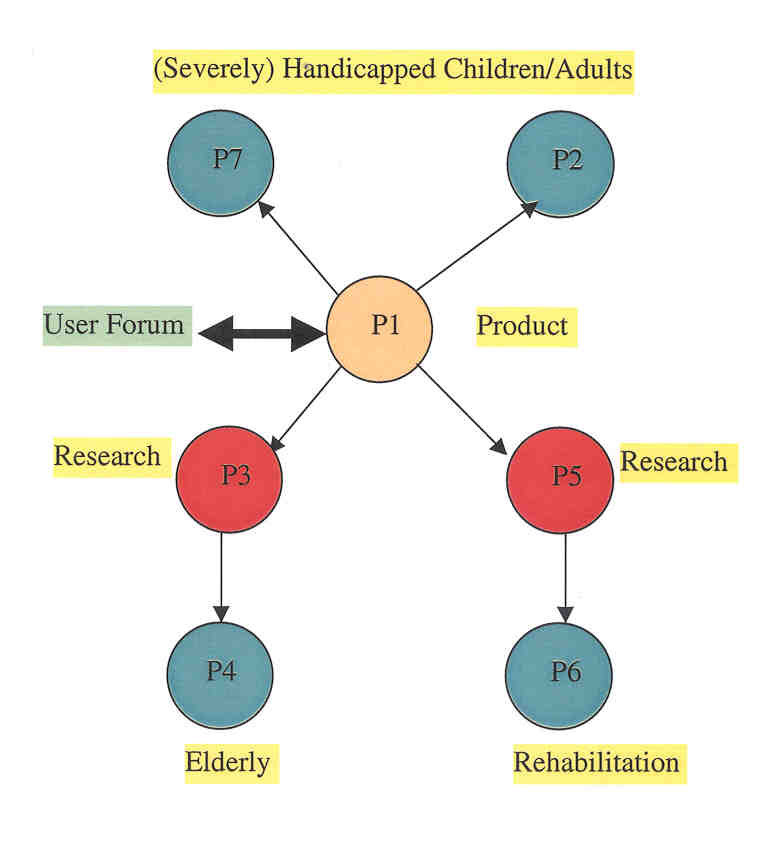 We are concerned with the (re-)development of physical and cognitive skills by interaction with a responsive sound and visual environment: the improvement of motor control through direct and immediate feedback through the aural and visual senses.
---
Research team and video links
Review Material
---
Post project reflections


User Forum (under review)
---
Latest News
More images & news
---
20th March 2003