Climate change, the private sector and a demand for more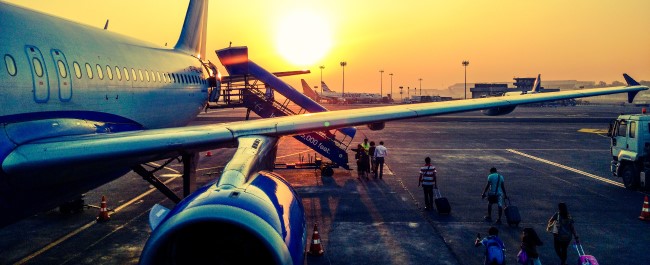 What role can the private sector play during the climate emergency and how can we make our environmental demands for the sector be heard?
The challenge
Engagement with the private sector is pivotal in contemporary policies of climate change mitigation and adaptation – with businesses, from local traders to multinational corporations, all playing a part in reducing society's emissions, the development and scaling of low carbon technologies, and the deployment of green infrastructure. The supply chains and products produced by private companies can have GHG emissions of similar magnitude to that of a country.
In the UK, many citizens are increasingly engaged with the climate crisis and make demands on the government to act. However, there is less consideration of how the private sector can be engaged with, both constructively and critically. The state remains the main actor to which green appeals are directed.
What we're doing
This project looks to move beyond activists glueing themselves to the doors of Shell's headquarters and towards providing a collaborative space in which researchers, citizens and private actors themselves think creatively about the role of the private sector (in this case, aviation) in the climate emergency.
We will hold three workshops (one researcher-led, one citizen-led and one enterprise-led) that explore the question of: in the face of climate crisis, what should be demanded of the aviation sector, and how? Within these workshops, different policy options will be discussed, appraised and tailored – all dependent on the grievances, wishes and demands of those present.
How it helps
These workshops will help develop an interdisciplinary, co-productive approach, in which Bristolians can voice their demands of the private sector – and for such calls to be heard.

Lead researcher profile
Dr Ed Atkins, environmental and energy policy, politics and governance
Partner organisations
Extinction Rebellion
Bristol Green Capital Partnership
Aviation sector