Bringing Wi-Fi to the mass market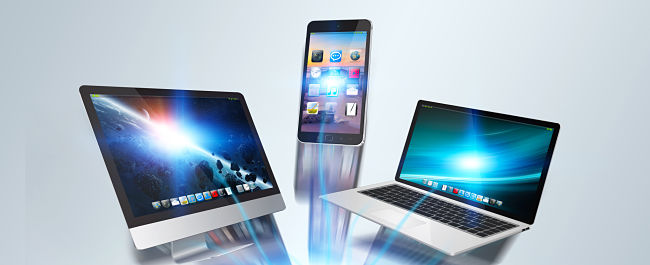 Bristol academics develop Wi-Fi standards for global industry
Wi-Fi is now established as the way most of us connect to the internet. The University of Bristol has played a major role in making this possible – developing standards, products and testing methodologies that have turned Wi-Fi into a truly global phenomenon.
Bristol's Communication Systems & Networks (CSN) Group in the Faculty of Engineering led the radio technology development for Europe's first Wireless Local Area Network (WLAN) research project. This ground breaking research played a major role in developing early radio standards for data transmission that were later adopted into the Wi-Fi standard that is now used in billions of devices world-wide.
In recent years, the University's CSN group has worked with major media companies and broadband providers to make sure that high-quality Wi-Fi is available in as many homes as possible. It worked closely with BSkyB in 2011, for example, to optimise the antenna system on Sky's Wi-Fi-enabled Hub (the broadband router it supplies to its customers). CSN used its own models for radio transmission in the home to ensure that integrated antennas gave near-optimal performance when enclosed in the Hub's casing. BSkyB launched the new Sky Hub in October 2012 and subsequently supplied it to over 4 million UK broadband subscribers.
Professor Andrew Nix, Head of the CSN Group, said: "The CSN group has contributed to the development of WLAN modulation and coding developments, Wi-Fi multiple antenna algorithms, in-home radiowave propagation models and robust video-over-Wi-Fi strategies that have helped bring about global wireless communication standards that are now commonplace around the world. These innovations have generated much revenue and employment through the development of innovative products and services. They have also significantly improved customers' Wi-Fi experiences in the home."