Who was Elizabeth Blackwell?
Our name recognises the outstanding contribution of Elizabeth Blackwell in the field of healthcare. She is an inspirational figure who exemplifies the spirit of what our Institute is striving to achieve today.
Sign up to our Bulletin to hear about our health research news, events and opportunitites.
If you are a member of the public wanting to be part of research, find out about ways you can get involved.
Elizabeth Blackwell is one of Bristol's most influential women. She was the first female to qualify as a doctor in America and the first woman to have her name entered in the British General Medical Council's medical register in 1859. She was a pioneer, instrumental in many campaigns for reform, launching numerous innovative health schemes and a tireless worker for health care.
Below you can watch a video or read about her life and achievements.
Born in Bristol in 1821, Elizabeth and her family emigrated to America when she was 11 years old. Unfortunately her father, Samuel, died in 1838 leaving his wife and nine children in financial difficulties. After his death, Elizabeth and her sisters began teaching and set up a school to provide the family with financial stability. However, when a family friend became terminally ill and claimed she would have received more considerate treatment from a female doctor, Elizabeth became determined to train as a physician.
She applied to numerous medical colleges and was rejected by all but one, Geneva Medical College in New York. The faculty, assuming that the all-male student body would never agree to a woman joining their ranks, allowed them to vote on her admission. As a joke, they voted "yes," and she gained admittance in 1847. Two years later, after facing much resentment and prejudice, Elizabeth Blackwell became the first woman to receive an M.D. degree from an American medical school.
Elizabeth worked in clinics in Paris and London for two years, and studied midwifery at La Maternité where unfortunately she contracted purulent opthalmia causing her to lose the sight in one eye and dashing her dreams of becoming a surgeon.
Not to be discouraged, she returned to America in 1851 and established a medical practice in New York. In 1853 she opened her own dispensary. Her sister Emily, who had also qualified as a doctor, joined her and together with Dr Marie Zakrzewska, they opened the New York Infirmary for Women and Children in 1857.
Elizabeth made several trips back to England to raise funds and to try to establish a parallel infirmary project there. It was during a trip to England in 1859 that she became the first woman to have her name entered in the British General Medical Council's medical register.
During the 1860s and 1870s, Elizabeth Blackwell continued to rally support in Britain for the acceptance of women in medicine. She raised sufficient backing in America to add a women's medical school to her New York women's hospital, which opened in November 1868.
She decided to move back to Britain in 1869 where she continued to campaign for reform and change in the medical profession.
She founded the National Health Society in 1871 which aimed to educate people about the benefits of hygiene and healthy lifestyles. Their motto 'Prevention is better than Cure' is a phrase that still rings true and is regularly used by medical professionals and the general public.
Elizabeth had set up a private practice in London in 1870. She campaigned alongside others for the admission of women to medical degrees but it was not until 1876 that the legislation was passed. Meanwhile in 1874, Elizabeth Blackwell and British physicians Sophia Jex-Blake & Elizabeth Garret Anderson established the London School of Medicine for Women, with the primary goal of preparing women for the licensing exam of Apothecaries Hall. In 1875 Elizabeth was appointed professor of gynaecology.
Elizabeth wrote and published many books and pamphlets about health and medicine and over the next forty years was involved in a number of reform movements including moral reform, sexual purity, hygiene, and medical education, preventative medicine, sanitation, family planning, women's suffrage, the abolition of prostitution and white slavery, morality in government, and the liberalisation of Victorian prudery.
Elizabeth Blackwell did not actively practice medicine during the last two decades of her life, but she remained a tireless worker for these causes.
She had battled all her life and her successes had been monumental. She had won the enthusiastic support of some prominent medical figures—and the grudging acceptance of women into medicine. In 1881, there were only 25 female doctors registered in England and Wales but by 1911 there were 495 registered.
Elizabeth Blackwell died in Hastings, England, on 31 May 1910.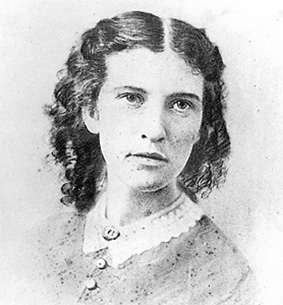 2021 marked the bicentenary of the birth of Elizabeth Blackwell. Find out how we celebrated by exploring the issues important to her.
Shared values
Elizabeth Blackwell's values to ensure equality and make a difference are reflected in the Institute's values today. Meet the Elizabeth Blackwell Institute team and find out about our values and the way we work.