Equal opportunities
Here you can find links to key University policies covering matters relating to the University working environment, as well as key contacts and general information on work life at the School of Biochemistry.
"The School of Biochemistry recognises the value of every individual and aims to create an environment that respects the diversity of staff and students and enables them to achieve their full potential. No individual will be unjustifiably discriminated against and the School of Biochemistry acknowledges the following basic rights for all members:
to be treated with respect and dignity;
to be treated fairly with regard to all procedures, assessments and choice;
to receive encouragement to reach their full potential.
It is our aim in the School of Biochemistry to ensure that we actively promote a positive, inspiring and inclusive environment for all of our staff and students regardless of gender, age, ethnicity, sexual orientation or disability."
Professor Kate Nobes, Head of School of Biochemistry
The School of Biochemistry is committed to creating and sustaining a positive working environment for its members and providing an excellent teaching and learning experience for our students. We are committed to providing a fair, equitable and mutually supportive learning and working environment for our students and staff, as reflected in the core values of the University.
As part of continuing to develop a positive working environment, the School is committed to enabling staff to achieve an appropriate work life balance. This policy applies to all staff, regardless of length of service, grade, or personal circumstances. The School leads the development of work life balance policies and strategies through the School's E&D TOR (PDF, 191kB).
These pages offer more information about the University's positive working environment.
The School acknowledges that as a provider of education, no member will be discriminated against in any working practices, in relation to personal characteristics such as age, disability, gender reassignment, marriage and civil partnership, pregnancy & maternity, race, religion or belief, sex or sexual orientation. The University has an established policy and framework for acceptable behaviour in the workplace and is committed to Bristol's Zero Tolerance approach to gender-based abuse.
Supporting women in science
The School of Biochemistry is committed to providing a positive working environment for women in STEMM (science, technology, engineering, medicine and mathematics).
By developing good employment practices, tackling the unequal representation of women in research, teaching and clinical posts, and improving career progression for female academics, the school is contributing to the national goal of advancing women in sectors traditionally dominated by men.
Athena SWAN awards
Athena SWAN charter recognises the contribution of organisations in supporting women in science, engineering and technology (SET). These recognise the efforts of organisations to ensure a positive environment for women working in science; that they are represented at all levels , their contribution, skills and experience are recognised, and that they are retained and promoted appropriately.
"Promoting women in science is an integral part of the school's culture here at Bristol. With a flexible working ethos and open communication with management at all levels, the school supports women as they progress through their careers, from their time as students through to becoming professors for those who choose academic careers."
Professor Kate Nobes, SWAN Lead for the School of Biochemistry
The School of Biochemistry holds an Athena SWAN Silver Award.
The Athena SWAN Charter is based on ten key principles. By being part of Athena SWAN, we are committing to a progressive charter; adopting these principles within their policies, practices, action plans and culture.
1. We acknowledge that academia cannot reach its full potential unless it can benefit from the talents of all.
2. We commit to advancing gender equality in academia, in particular, addressing the loss of women across the career pipeline and the absence of women from senior academic, professional and support roles.
3. We commit to addressing unequal gender representation across academic disciplines and professional and support functions. In this we recognise disciplinary differences including:
the relative underrepresentation of women in senior roles in arts, humanities, social sciences, business and law (AHSSBL)
the particularly high loss rate of women in science, technology, engineering, mathematics and medicine (STEMM)
4. We commit to tackling the gender pay gap.
5. We commit to removing the obstacles faced by women, in particular, at major points of career development and progression including the transition from PhD into a sustainable academic career.
6. We commit to addressing the negative consequences of using short-term contracts for the retention and progression of staff in academia, particularly women.
7. We commit to tackling the discriminatory treatment often experienced by trans people.
8. We acknowledge that advancing gender equality demands commitment and action from all levels of the organisation and in particular active leadership from those in senior roles.
9. We commit to making and mainstreaming sustainable structural and cultural changes to advance gender equality, recognising that initiatives and actions that support individuals alone will not sufficiently advance equality.
10. All individuals have identities shaped by several different factors. We commit to considering the intersection of gender and other factors wherever possible.
Work and family
The School of Biochemistry promotes the University of Bristol Work & Family, which provides information and support for parents and carers.
The school is committed to providing every opportunity for our female staff to integrate the development of a career with family responsibilities. All employees have the right not to be subjected to a detriment on the grounds of pregnancy, childbirth or maternity, irrespective of hours of work or service. The University website has more information on eligibility, entitlements and the University paternity policy, maternity policy, adoption policy and shared parental leave policy.
Flexible working
A number of our staff currently take advantage of flexible working arrangements. Requests for flexible working are always considered and could include job shares, part time working, term time or seasonal working, career breaks, training breaks. The school recognises flexible working can provide benefits to both the employer and the employee.
Mentoring
Research shows that the most successful mentoring schemes result from when an individual chooses their own mentor to be paired with. The School of Biochemistry supports and encourages a mentoring scheme. If you would like a mentor, and have a certain individual in mind, please contact Kate Nobes for this to be arranged. It should be noted that a mentor can be chosen from anyone from the whole faculty. In addition, the University runs a
mentoring scheme
.
LGBT+ Society
The LGBT+ society offers support for and aims to unite the LGBT+ population of the University of Bristol. For more information, visit http://www.lgbtplusbristol.org.uk/
Outreach activities
Bristol Biochemistry is actively engaged in bringing cutting edge science to school children and the public, and also further promoting the equal opportunities available in careers in science. Some of the School's activities include:
Useful contacts
For advice on HR policies please contact the Faculty of Biomedical Sciences HR Team.
Useful links
The University joined the Stonewall Diversity programme in 2014
Related links
---
---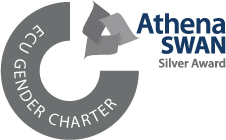 ‌