Current research projects
The Department of Anthropology and Archaeology is currently undertaking a variety of ground-breaking research projects, including:
Children and youth constitute the largest demographics of many indigenous populations in Latin America and beyond, and as such they will play a key role in defining the future of indigenous societies in times of critical shifts and instability. And yet, research addressing the voices and perspectives of indigenous youth through youth-centred methods remains limited and their role of future-makers is largely underexamined.
This project aims to develop an interdisciplinary framework and a collaborative methodology to explore the life-trajectories and imagined futures of indigenous youth in Amazonian Peru. The research is quintessentially collaborative and indigenous youth will take an active role in the production and dissemination of knowledge within Peru and internationally.
Principal Investigator: Dr Camilla Morelli
The Globalising Luxuries project explores the production and distribution of luxury objects around the ancient Mediterranean world. Unlike most previous scholarship relating to these items, this project emphasises how ancient luxuries were produced and used by different peoples in the globalising world of the Mediterranean's second and first millennia BCE, and aims to understand the chaîne opératoire of luxury production, distribution and use process draws out the extraordinary, complex and evolving impact of luxury material culture upon a diverse range of social groups and individuals beyond the wealthy consumers.
Such knowledge is important for our society today, for similar systems exist in our own globalised world; the long-term trajectory provided by the past enables us to better inform our present. The project integrates cutting edge scientific methodologies with archaeological, literary and visual culture analyses to do so.
Principal Investigator: Dr Tamar Hodos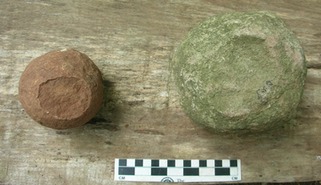 The Anarchy in the UK (1135-1153 CE), was a time of rivalry, fear, and violence, between the sides of Empress Matilda and King Stephen for the throne of England and Normandy. The story started with the drawing of Henry I legitimate son William Adelin in a shipwreck, and Henry's attempts to install his daughter Matilda as Queen.
However his nephew, Stephen of Blois, seized the throne with the help of his brother the Bishop of Winchester. Barons of the North, Welsh leaders, and Scottish invaders were further complicating the story in the early days as all sought to increase their respective positions, before Matilda, with the help of her half-brother Robert of Gloucester decided to invade England across the sea in 1139. Matilda then launched an all-out campaign to win back the crown, plunging the country into a civil war. In response to the crisis, nobles built still more castles, and rivals to the king set up their own mints and produced new coinage. Churches were fortified and the peasantry suffered deprivation as armies crisscrossed the country, ravaging estates and burning property.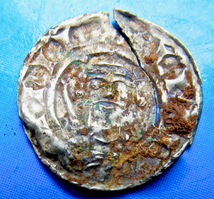 To date archaeological research for the Anarchy Period has focused mainly upon castles, either of earth and timber or stone built. Excavations at the Lower Hazel building complex, in South Gloucestershire, are an integral part of the project, which comprises of a five-year training and community research project based at the Department of Anthropology and Archaeology. This project aims to provide undergraduate students with practical archaeological skills and experience as they investigate the social dynamics of the Anarchy period (1135 – 1153) in the South West of England with the Lower Hazel building complex and its wider landscape as a case study. The Lower Hazel building complex will provide a unique opportunity for archaeological recording of the social dynamics within the rural population that supported the different parties. The building complex is also located in an area with a strong Bronze Age, Iron Age, and Roman presence which will also be examined by the project team.
Project Director: Dr Stuart Prior
Project Manager: Dr Konstantinos Trimmis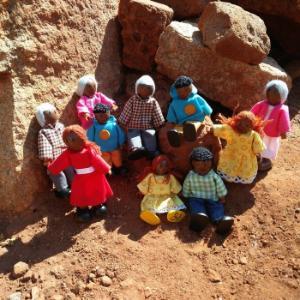 Varikin is a European Research Council funded project which has been running since 2015. Led by Professor Fiona Jordan, it aims to investigate answers to unresolved anthropological questions, such as why various societies differ on who they class as family, and how children learn about the concept of kinship. The project team, made up of interdisciplinary researchers in anthropology, phylogenetics, biology and statistical modelling, have conducted fieldwork in Bristol and Tanzania. They seek to detect patterns in spoken and written language, and explore how social norms about family evolve over time and space.
More recently, Dr Terhi Honkola joined the team to investigate kin term borrowings, and research support assistant Jo Hickey-Hall, has put together an online survey which looks to discover more about grandparent kin terms in UK families. The project is due to end in December 2020.
Principal Investigator: Professor Fiona Jordan
This project is studying the use and development of Tibetan Sign Language (TSL) and Chinese Sign Language (CSL) in Lhasa among deaf Tibetans and the new forms of social and ethnic belonging these linguistic practices afford them. Its aims are to document and analyse the recent and ongoing standardisation and the content of these languages, as well as to understand the methods, people and organisations involved in the development of TSL.
A second important part of the project is to find out who uses TSL, and how TSL influences deaf Tibetans lives and their current educational, social and employment opportunities. Through its innovative theoretical, analytical and methodological attention to b ody and embodiment, the project aims to add and enrich existing scholarship on signing and deaf identity formation, and on embodied movement more broadly.
Principal Investigator: Dr Theresia Hofer
In Amazonia - one of the most remote areas of the world - barriers to energy access have knock-on effects in areas of healthcare, education, democratic participation and equitable access to rights and services. This project forges an approach to 'Energy Resilience' that explores the meaning of resilience for forest peoples, but also considers it a way of life intimately tied to existing social and political frameworks.
Our international research team will bring together knowledge from anthropology, engineering, sociology and geography to develop an analytical and practical approach to everyday resilience through the lens of energy access.
Principal Investigator: Dr Amy Penfield
This project involves a major programme of radiocarbon dating and spatio-temporal modelling to investigate the origins and large-scale dynamics of early maritime​ connectivity in the Mediterranean associated with the spread of the so-called 'Bell Beaker' phenomenon.
The Bell Beaker phenomenon has long been recognised as a material expression of a major spread of people and practices across Europe and the Mediterranean during the 3rd millennium BCE. During this period, the 'mental mapping' of the Mediterranean as a maritime space reached a critical stage; the influx of new people and cultural traits, combined with a boom in seaborne exchange, meant for the first time the western and central Mediterranean became integrated into a large maritime cultural area, foreshadowing the emergence of major Mediterranean civilizations in the next millennium.
The aim of this project is to investigate the origins and large-scale dynamics of early maritimeconnectivity in the Mediterranean by conducting the first large-scale radiocarbon dating programme of Mediterranean Bell Beakers, and chrono-spatial modelling of the dynamics of the origins and spread of these emerging maritime networks during the 3rd millennium BCE, using newly generated and compiled chronological, cultural, dietary and environmental evidence.
Principal Investigator: Dr Lucy Cramp