Research
Our research is motivated by the desire to apply knowledge to contemporary concerns by using anthropology and archaeology as tools of the 'long view'.  
Research areas
Our four-field approach means we are uniquely placed to address key issues in contemporary society, reflected in three key cross-cutting research themes:
adversity - we address the resilience of humanity in the face of major challenges past and present, such as disease, conflict and technological change
adaptation - we explore the biological and cultural evolutionary processes that generate human diversity
globalisation - we discover how the movements of people, ideas, and objects articulate with continuity and change from the Neolithic to the present day
Field research creates our primary material, and staff share a strong commitment to empirical and ethnographic research that reveals the material evidence of the past, and the scope of behaviours and beliefs in contemporary communities across the globe.
Current archaeological and anthropological fieldwork takes place in the UK, Brazil, China, Jordan, Ethiopia, Japan, Kenya, New Zealand, Papua New Guinea, Peru, Tanzania, Singapore, Tibet, Turkey, Venezuela, and Vietnam. We consider Asia-Pacific, Latin America, and East Africa as our geographic strengths.
Animating the Future: Exploring the Life-Trajectories of Indigenous Youth in Amazonia through Ethnographic Animation (2020-ongoing) PI: Camilla Morelli

Ontology of bone microstructure (2017-2019) PI: Kate Robson-Brown

Globalising Luxuries (2016-2020) PI: Tamar Hodos

Energy Resilience: Exploring the cultures, politics and practices of energy access in Amazonia (2020-ongoing) PI: Amy Penfield

Palaeolipidomics (2016-2019) PI: Lucy Cramp

The Social Dynamics of FGMC

2019-2022 PI:Mhairi Gibson

Building Shared Futures from Photographic Remains (2019-ongoing) PI: Dr Neil Carrier

The Rise of Private Museums and Heritage in East and Southeast Asia: Understanding Memory and Transformation (2021-ongoing) PI: Professor Graeme Were

VARIKIN (2015-2020). PI: Fiona Jordan
Inter-discipIinary Approaches to the Lives of Infant and Children in Past and Present Urban Communities (2019-ongoing) PI: Dr Tamar Hodos
Seascapes: Tracing the Emergence and Spread of Maritime Networks in the Central and Western Mediterranean in the 3rd Millennium BC (2020-ongoing) PI: Lucy Cramp
D-PLACE (2013-ongoing) PI: Fiona Jordan
Yamnaya Impact (2013-2020) PI: Volker Heyd
Labour saving in Africa (2000-ongoing): PI: Mhairi Gibson
Find out more about some of our current projects.
Skeletons: Our buried bones
In 2017, Professor Kate Robson Brown and the forensic anthropology team from the University of Bristol's School of Arts, produced an archaeological exhibition at the M Shed Bristol. The project took place in collaboration with Bristol Museums, the Wellcome Trust, the Museum of London and Avon Archaeology Ltd.
Research in the faculty
Our research forms part of the overall research activities and strategies of the Faculty of Arts.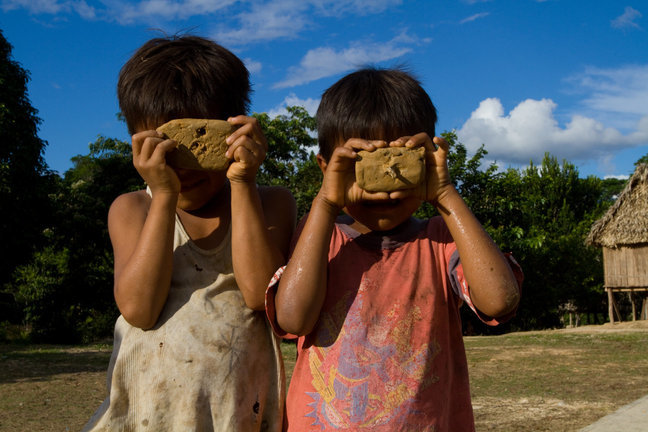 Find out more
Discover more about our archaeological research and engagement by visiting our blog.