One Health selection and transmission of AMR (UK study)
This research project (OH-STAR) focuses on the environmental and management factors that influence acquisition and selection of AMR in dairy cattle and dogs in the south west UK, and looks at the influence of AMR in animals on AMR in humans.
What is the problem?
Antibacterial drug resistance (ABR) is estimated to cause 5000 deaths per year in the UK. The economic cost of longer stays in hospital more time off work, and a greater requirement of social care resulting from slower cure is extremely large. However, ABR also has implications for domestic animals. For food producing animals, the inability to treat infections because of ABR affects food security. For food producing and companion animals there is a perceived threat that ABR can transfer to humans and ultimately make the threat of ABR in humans much worse. We want to understand how ABR is selected in food producing and companion animals – what are the risk factors – and whether there is any evidence of transmission between animals and humans in a defined geographical region.
What research is being carried out?
A large and interdisciplinary team, led by Prof Matthew Avison (School of Cellular and Molecular Medicine) are working with 54 dairy farmers in the south west of England. They are collecting samples from young animals as they get older, and from the adult population monthly for 2 years plus management practice and antimicrobial usage data. The team will identify the levels and types of ABR found in Escherichia coli, a key human and animal pathogen, which is carried in the intestines of all mammals, and relate the presence of ABR with the management practice risks and the levels of antimicrobial usage on farms. The team have recruited >300 puppies at 12-16 weeks of age and have collected faecal samples from these dogs and used owner surveys to identify behavioral and "management" risk factors for carriage of ABR E. coli of different types in these puppies.
The investgators are monitoring the levels of ABR in bacteria from human urinary tract infections across the south west over >5 years and relating trends in ABR with the rates of prescription of antibiotics in primary care. The team are characterizing the types of ABR E. coli found in these urine samples and relating these bacteria with the bacteria identified in puppies and on farms, with a view to testing whether there is evidence of transmission from one group to the other.
Outcome and next steps
The project has been running for 18 months and the team have identified risk factors for the carriage of ABR in puppies. The team have characterized the types and mechanisms of ABR in several hundred E. coli and have begun to compare them across the clusters. Much of the risk factor analysis is ongoing and the findings will be published in due course.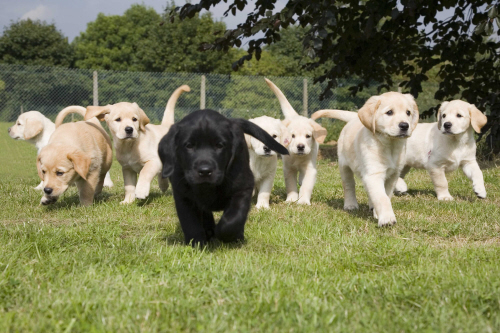 Researchers involved
Prof Matthew Avison (School of Cellular and Molecular Medicine)
Dr Kristen Reyher (Bristol Veterinary School)
Prof David Barrett (Bristol Veterinary School)
Prof Alastair Hay (Bristol Medical School)
Dr Katy Turner (Bristol Veterinary School)
Dr Tristan Cogan (Bristol Veterinary School)
Prof Severine Tasker (Bristol Veterinary School)
Prof Margaret May (Bristol Medical School)
Prof Alasdair MacGowan (North Bristol NHS Trust)
Hannah Schubert MRCVS (Senior Research Associate)
Emma Wright (Senior Research Associate)
Dr Ginny Gould RVN (Senior Research Associate)
Dr Ashley Hammond (Research Fellow)
Dr Jackie Findlay (Research Associate)
Oliver Mounsey (Research Technician)
Katy Morley RVN (Research Technician)
Maryam Alzayn (PhD Student)
Kezia Wareham (MSc Student)
Funding
The "Tackling AMR - A Cross Council Initiative" Theme 3: "Understanding the Real World Interactions" NERC-led with the BBSRC and MRC.