Bristol Voices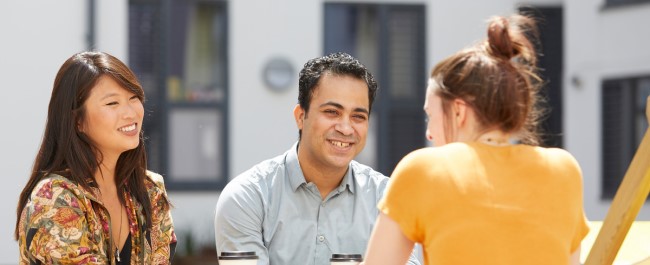 Our Bristol Voices programme connects international students with Bristol graduates to help them settle into their new community.
Bristol Voices
Bristol Voices pairs students with alumni to share their experience of living and working in Bristol. Starting life in a new city can be daunting and alumni can help students make the most of their Bristol experience.
Alumni can provide guidance, share experiences of living in our wonderful city and be there for a friendly chat, either over the phone or in person (depending on the latest COVID '19 government guidance).
How does it work?
We will match alumni with students based on the answers you provide in the application form.
How much contact you have is up to you and your match, although we recommend at least two catch ups a month from September until December 2021.
Who can take part?
Bristol Voices is open to all international postgraduate taught students based in Bristol. Get top tips on making the most of your time at Bristol, the best places to visit, practice your language skills and ask your questions about life in the UK.
We are looking for alumni who can be on hand to support students as they settle into life in Bristol, offering guidance, support and a friendly chat. This is a social and fun role that offers the opportunity to make new connections from all walks of life.
If this programme sounds like something you would like to be a part of, but you do not quite meet the programme criteria, please do not be disheartened. There are plenty of other opportunities to connect on our Bristol Connects platform.
Get involved
The programme has now closed for applications for 2021/22. If you are an alumni interested in taking part next year please get in touch with Natalie Hill, Engagement Officer.
More information
If you have any questions regarding the programme please contact Natalie Hill, Engagement Officer.
* Please note that we do not expect alumni volunteers to provide professional wellbeing advice. If you are concerned about your own welfare or that of a student find out where to get help on our emergency help pages.