Two bedroom properties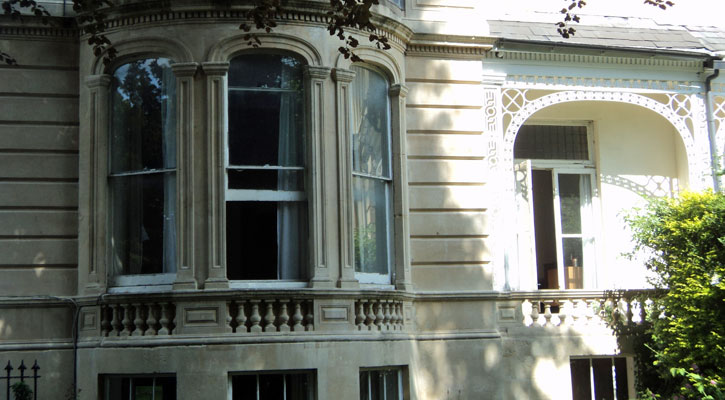 Two bedroom properties
Our selection of two-bedroom properties are located both around the University campus at Tyndall's Park Road and St Michael's Hill, and slightly further out in Leigh Woods.
The flats at Tyndall's Park Road and St Michael's Hill are in period properties and so tend to have generous rooms sizes and high ceilings. Most are comprised of a one double room and a smaller single bedroom and also have a reception room, shower room/bathroom and a fully fitted kitchen with cooker, fridge, freezer, microwave, kettle, crockery, cutlery and various other kitchen equipment. The flats are all in a quiet residential area within a few minutes walk of the main university precinct. Shops, bars, restaurants, museums and galleries are also within easy walking distance in the stylish areas of Clifton Village and Whiteladies Road.
The two-bedroom property in Leigh Woods is a semi-detached house with a garden, and although further from the University campus, the house is surrounded by the green leafy areas of Ashton Court and Leigh Woods, with the route into Clifton Village and Durdham Downs across the famous Clifton Suspension Bridge. Clifton village is a 15 minute walk away and offers great shopping in smart boutiques, delicatessen, galleries and antique shops. There is also a good selection of excellent pubs and restaurants. The property comprises kitchen, dining room, lounge, 2 bedrooms and a large bathroom.
Please note:
You are not able to request a specific property, when you apply you will be offered any vacancies we have within your chosen property type. Each year we have many more applications than properties available and priority will be given to staff moving to Bristol from overseas.
To apply for one of our University-managed staff properties, please complete our online enquiry form.
Key facts
Cost:
from £1300pcm
includes: rent, utilities (all fuel and water), council tax and tv licence
Internet:
Tenants to arrange at their own cost
Parking:

Yes, flat tenants will need a

resident's parking permit
Location:

Tyndalls Park Road: View map
St Michael's Hill: View map
Red Cottages: View map

Garden:
Tyndalls Park Road: Communal gardens at front
St Michael's Hill: None
Red Cottages: Large front garden
Commonly asked questions and answers for staff living in or moving into University-owned staff accommodation.