Professor Richard Gregory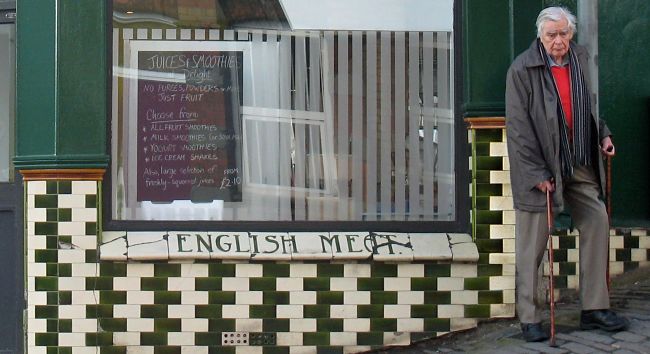 Professor Richard Gregory CBE FRS FRSE (1923-2010) was a British psychologist, polymath and Professor of Neuropsychology at the University of Bristol.
Richard was a great interdisciplinary thinker and an inspiration behind the formation of Bristol Vision Institute. These annual lectures are held in his memory.
"Building Fictional Futures to Change the World"
Richard Gregory Memorial Lecture
Thursday 28 November, 6pm
Wills Memorial Building
About Richard Gregory Memorial Lectures
Richard Gregory was a polymath, a great interdisciplinary thinker, a leading University of Bristol academic, and an inspiration behind the formation of Bristol Vision Institute. This lecture is held in his memory.
Richard's passions included visual perception and understanding visual illusions. He is well known for his explanation of the Café Wall Illusion. Richard's achievements were recently recognised by the City of Bristol through the award of a Blue Plaque which is mounted on the Workhouse Kitchen above the Cafe Wall Illusion in Bristol at the bottom of St Michaels Hill.
Over the years, we have had the pleasure of hosting speakers from Newcastle University, NASA Ames Research Centre, University of California, Silverback Films, Aardman Animations and the BBC Research and Development department. Most recently, the artist Luke Jerram was our guest speaker.
To book onto this year's Richard Gregory Memorial Lecture, click HERE.
About BVI
Bristol Vision Institute (BVI) is a world leader in interdisciplinary vision research; it was formed in 2008 based on its strength across disciplines. It brings together some 170 associates from Engineering, Computer Science, Biological Sciences, Psychology, Ophthalmology, History of Art, Film and Television and Medicine with the aim of addressing grand challenges in vision research.
BVI's annual lectures and regular seminars showcase the interdisciplinary nature of its work to a wide audience to promote understanding of the visual mechanisms and processes evolved in humans and other animals, and their translation to innovations in technology, medicine and the creative arts.