Deputy Vice-Chancellor and Provost
The Deputy Vice-Chancellor and Provost is the chief academic officer at the University, responsible for leading academic strategy and delivering on the University's academic aims.
Role and responsibilities
The Deputy Vice-Chancellor and Provost:
drives the highest standards of academic excellence across the University
oversees the achievement of key objectives in the University's strategic plan
supports the University's community of scholars
supports the University's core academic values.
They deputise for the Vice-Chancellor and President in academic matters.
Post holder
Professor Judith Squires became Deputy Vice-Chancellor and Provost in January 2019.
Judith Squires's biography
Judith Squires obtained a Master's degree in Politics from the University of Edinburgh and a PhD in Political Theory from Queen Mary University of London. She took up the post of Deputy Vice-Chancellor and Provost in January 2019. Prior to this she was Pro Vice-Chancellor for Education and Students at Bristol from 2013 to 2018. She was a REF 2014 Politics and International Relations sub-panel member, and was a council member of the ESRC and Chair of the ESRC Capability Committee from 2014 to 2018. She has also been Chair of the Bristol Cultural Development Partnership from 2016 to 2019, and a member of the Bristol Learning City Partnership Board from 2015 to 2018. She is currently a member of the Venturers Trust Board (a multiacademy trust comprising primary, secondary and all-age schools and a special school in Bristol) and is on the advisory board for Bristol University Press. She is a fellow of the Academy of Social Sciences and the Royal Society of Arts.
Expenses
Professor Judith Squires did not incur any expenses from 1 February 2020 to 31 July 2020.
View Professor Squires's expenses for the period 1 August 2019 to 31 January 2020 in the Executive group expenses summary: 1 August 2019 to 31 January 2020 (PDF, 411kB)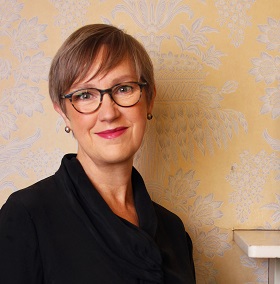 View the management and organisational structures at the University.
Personal insights from the Executive Group on the projects they're working on.