Cert
International Foundation Programme for Dentistry
2022 entry
Find a course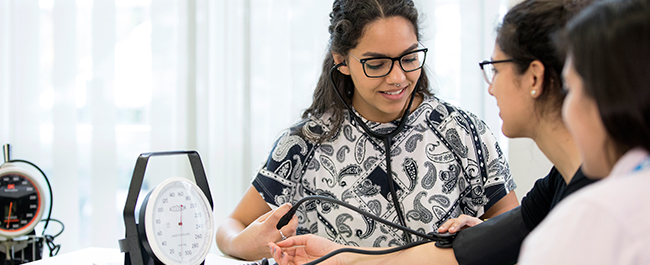 Application method
Apply direct to the University
Course duration

1

year(s) full-time
Tuition fees

Home students: £n/a per year
EU students: £22,000 per year
International students: £22,000 per year
Channel Islands and Isle of Man students: £n/a per year

Further information on tuition fees, living costs and financial support.
Location of course
Clifton campus
Part-time study
Part-time study is not available for this course
About Cert International Foundation Programme for Dentistry
The International Foundation Programme (IFP) for Dentistry (previously the International Foundation Programme (IFP) for Medicine and Dentistry) is a one-year programme designed for overseas students (not UK students) wishing to enter dental (BDS) degree programmes in the UK, including at the University of Bristol.
It provides an alternative pathway for students who require additional study to gain the appropriate level of qualification and the skills and aptitudes required to be considered for entry to dental degrees at universities in the UK. Successful completion of the IFP guarantees an interview for the highly regarded BDS programmes at Bristol.
The one-year programme will prepare you for future undergraduate studies by broadening your core knowledge in chemistry and biomedical sciences and by providing experiential learning in a healthcare environment. It provides ample opportunities for personal and professional development and for excelling in subject-specific written and spoken English.
Teaching and assessment methods are designed to help you transition to university-level study and become familiar with the types of learning and assessments typically employed on dentistry undergraduate degrees in the UK. The programme is taught by highly qualified academic staff at Bristol and you will receive full access to University facilities.
Progression to degree courses
You are not guaranteed to progress directly to the BDS Dentistry course at Bristol. However, successful completion will guarantee you a place in the multiple mini interview process.
You will still need to apply through UCAS and you will still need to meet the standard undergraduate entry criteria. We will support you during the application process.
If you miss the Dentistry requirements, we may offer you a place on a life sciences degree. You will also be free to apply for dental degrees at other universities.
For more information about the International Foundation Programme, including information about how to apply, visit the International Foundation Programme website.
Typical offer for Cert International Foundation Programme for Dentistry - applicants must meet one of the following
Specified subjects
You must have graduated from year 12 of your high school in your own country with a good grade point average (GPA), including strong grades in the sciences, one of which must be Chemistry.
Find out more about entry requirements for your country.
Applicants must also meet these requirements
How we assess your application
Deferred entry
For this course deferred entry is: Not accepted
Selection process
Selection is based on the online application form, which will include academic transcripts, evidence of English language proficiency, a personal statement, and an academic reference from the applicant's school. We will also interview applicants remotely.
More information
Key information about this course