BSc
Criminology
(M900)
2017 entry
Find a course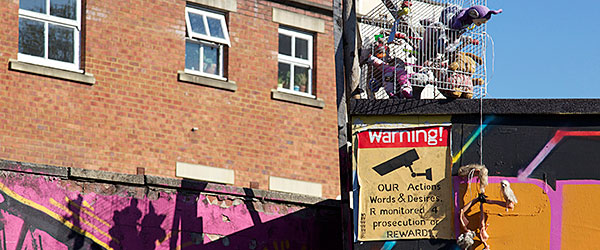 New course for 2017
UCAS code
M900
Application method
Course duration

3

year(s) full-time
Location of course
Clifton campus
Part-time study

6

year(s) part-time

About BSc Criminology
Criminology is a multi-disciplinary subject, which draws on different disciplines such sociology, law, history, psychology, philosophy, and social and public policy.
The BSc Criminology at the University of Bristol is an exciting new programme offering students the opportunity to study criminology within the broader framework of policy studies.
The programme provides students with an understanding of crime and related social harms, and the analysis of public policy interventions which contribute towards a safer and harm-free society.
By drawing upon zemiological (social harm) perspectives it examines conventionally defined crimes, and also other activities/behaviours which may not be criminalised, but yet cause extensive harm to individuals and society.
Find out more about studying Social Policy at Bristol including career prospects and how the course is taught and assessed.
Course structure
The BSc Criminology is designed to introduce you to the interdisciplinary study of criminology and to develop your skills and knowledge through the three years.
In Year 1 you will take four mandatory units:
Understanding Crime, Harm and Society
Controlling Crime and Social Harm
Criminology: an introduction
Skills for Criminology Students
You will also take two optional units from within the School or wider University.
In Year 2 you will take two mandatory units:
Key Thinkers in Criminology
Social Research Methods
Plus at least three optional units from a list of criminology-related options:
Gender-based Violence
Drugs and Society
Youth Justice
Harms of the Powerful
Gender, Crime, and Justice
Your remaining option will be chosen from the wider list of units available within the School.
In your final year, you will undertake:
Dissertation - an independent piece of research
Inequality, Harm and Public Policy
You will take at least two criminology-related units from a list of criminology-related options:
Children and Harm
Punishment in Society
Globalisation, Crime, Harm and Justice
Youth, Sexualities and Gendered Violence
Or choose a further unit from the list of Social Policy/Childhood Studies optional units offered in the School.
Further details about the course structure for Criminology
Typical offer for BSc Criminology
A-levels


(including international A-levels)

ABB
A-levels
(including international A-levels)
(contextual offer)
BBB
IB Diploma
32 overall to include 16 points at Higher Level
IB Diploma
(contextual offer)
31 overall to include 15 points at Higher Level
Cambridge Pre-U
Requirements are as for A-levels, where Grade A* is D2, A is D3, B is M2, and C is M3
Access
Pass Access to HE Diploma with at least 30 credits at Distinction and 15 credits at Merit
BTEC
DDM
SQA
SH: AABBB and AH: AB
Welsh Bacc
Requirements are as for A-levels where you can substitute the same non-subject specific grade for the Welsh Baccalaureate Advanced Level Core grade
EB
77% overall
International qualifications
Qualifications, scholarships and local information sources for your country
English language requirements
Profile B
Further information about English language requirements
Subjects required at GCSE or equivalent:
Grade C in English and Mathematics. In England, where numerical GCSE grades will start to replace letter GCSE grades, we will be aligning the two grading schemes as follows: 4 or 5 is C, 6 is B, 7 is A, and 8 or 9 is A*.
More entry information
Selection process: UCAS or Common Application
Deferred entry: Considered
Key information about this course

Did you know?
Students from more than 180 countries study with us, and we share more than 150 exchange links with institutions worldwide.
Our Students' Union has over 300 student-run societies and sports clubs. The Richmond Building, home to the Students' Union, recently underwent a £30-million renovation.
12 Bristol graduates and members of staff have been awarded Nobel prizes.