Theatre and Performance
Find a programme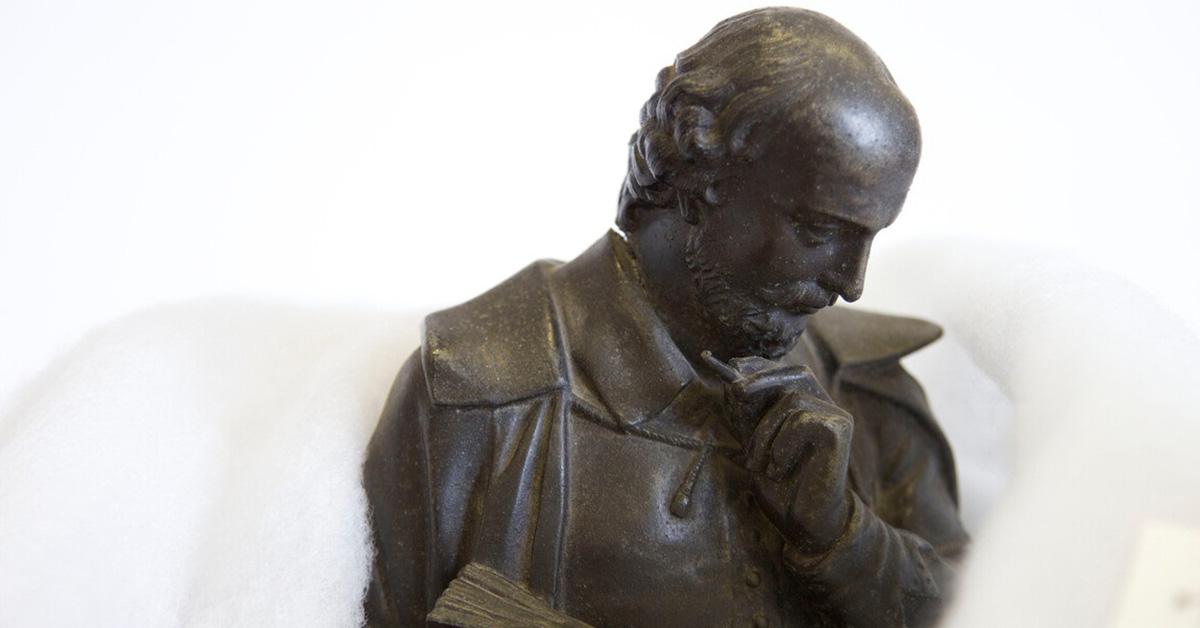 Awards available
PhD, MPhil
Programme length
MPhil: One year full-time;
two years part-time
PhD: Three years full-time;
six years part-time
Location of programme
Clifton campus
Part-time study available
Yes
Open to international students
Yes
Start date
January 2017 (2016/17 fees apply)
September 2017
January 2018
Programme overview
The Department of Theatre offers supervisory expertise in a wide range of subject areas, including early modern theatre and performance practices, 19th and 20th-century theatre and performance, contemporary British theatre, adaptation and translation of theatre and performance, contemporary performance practices, performance archives, dance histories and practices, the role of the body in performance, philosophy and performance.
The department has particular strengths in historical research and practice-as-research, and offers the opportunity for practice-based projects as well as projects based in the archives of the Theatre Collection, which is housed in the department: an accredited museum with the second-largest theatre archive collection in the UK.
Should research proposals span various disciplines, a supervisory team will be assembled across departments and faculties to meet the needs of the project. Alongside faculty training opportunities, all first-year research students also benefit from departmental training seminars covering critical and professional issues.
NB For students starting in January 2017, fees for 2016/17 will apply (Full-time: UK £4,121, overseas £14,200; Part-time: UK £2,061. Fees are per annum and subject to annual increase.)
Fees for 2017/18
Full-time fees
UK/EU

£4,185

Overseas

£15,500
Part-time fees
UK/EU

£2,093
Fees quoted are provisional, per annum and subject to annual increase.
Alumni scholarship
University of Bristol students and graduates can benefit from a ten per cent reduction in tuition fees for postgraduate study. Check your eligibility for an alumni scholarship.
Funding for 2017/18
The University of Bristol is part of the South, West and Wales Doctoral Training Partnership (SWW DTP), which will be offering studentships for September 2017. For information on other funding opportunities, please see the Faculty of Arts funding pages.
Further information on funding for prospective UK, EU and international postgraduate students.
Entry requirements
MPhil: An upper second-class honours degree (or international equivalent). Please note, acceptance will also depend on evidence of your readiness to pursue a research degree.
MPhil/PhD: A pass at Master's level (or international equivalent).
See international equivalent qualifications on the International Office website.
Application method
Online application form
English language requirements
Profile C
Further information about English language requirements
Admissions statement
Read the programme admissions statement for important information on entry requirements, the application process and supporting documents required.
Research groups
There is a lively postgraduate community in the department, which runs a seminar series delivered by visiting postgraduate researchers, as well as sharing research through regular reading groups and termly symposia of current postgraduate research. The department has a programme of research seminars and public talks, and strong partnerships with regional theatre and performance companies and arts organisations.
Careers
A large number of graduates from this programme develop careers in higher education or work on high-level research projects in the field of theatre and performance; some graduates take up careers in directing and producing.
Staff profiles
Dr Paul Clarke, (Lecturer), British and American experimental theatre.; devising and collaborative authorship; documentary or verbatim theatre; live art and body art; performative documentation; practice-as-research; technologies in performance.
Dr Kate Elswit, (Lecturer), Bodies and technology; contemporary European performance; critical theory; cross-media connections.; dance theatre; exile; modernism in and beyond Europe; practice-based research, archives and re-enactment; reality television; spectatorship.
Dr Catherine Hindson, (Senior Lecturer), Fin-de-siècle female celebrity; Herbert and Maud Beerbohm Tree; late 19th and early 20th-century entertainment industries and historiography; skirt dancing and magic performances.
Professor Simon Jones, (Professor), Contemporary British performance and theatre; performance and philosophy; performance theory and work; pragmatics of creativity in theatre; writer and director of Bodies in Flight theatre company.
Dr Katja Krebs, (Senior Lecturer), Construction of dramatic traditions; early 20th-century European performance practices; historiography; translation and adaptation; translation and theatre practice.
Dr Eleanor Rycroft, (Lecturer), Early modern theatre and performance practices; gender; practice-based research in restaging; social and political contexts of early modern theatre.
How to apply
Application deadline:
1 August 2017 (for September 2017 start)
1 December 2017 (for January 2018 start)
REF 2014 results
34% of research is world-leading (4 star)
50% of research is internationally excellent

(3 star)

15% of research is recognised internationally

(2 star)

1% of research is recognised nationally

(1 star)
---
Results are from the most recent UK-wide assessment of research quality, conducted by HEFCE. More about REF 2014 results.
The Bristol Doctoral College facilitates and supports doctoral training and researcher development across the University.