Personal training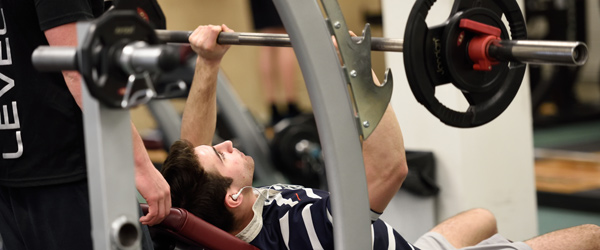 We have an experienced team of fitness professionals who can ensure you exceed your goals in the shortest time.
Having a personal trainer is a great way to reach your fitness and nutritional goals.
Working with a qualified trainer will give you the motivational tools you need to succeed, as well as helping you obtain your goals a lot quicker than if you were training on your own.
A trainer will make sure you train safely and correctly as well as teach new skills to help you achieve your dreams.
About the sessions
Location
All sessions are currently taking place outside the Strength and Conditioning Suite at Coombe Dingle Sports Complex.
Time
You will have an hour with your trainer. The trainer will devise a programme to suit your needs and motivate you throughout the hour to get the most out of your time.
Sessions are currently taking place between 10am-2pm.
Number of attendees
Sessions are available for individuals, or groups of up to 4 people. The price remains the same. Only one payment can be taken, so it is the responsibility of the group to sort out how they divide the cost between themselves.
Cost
Single session £25
Block of five sessions £100 (saving £25)
Book
To book a session please email grp-gymteam@groups.bristol.ac.uk. We will then send you profiles of the staff that are available for you to choose your trainer (subject to availability).
Access to the site
Attendees can park in the on-site car park. Please wait by the lobby of the tennis centre where a member of the team will meet you and show you to the training area.
Safety
We have a cleaning procedure in place to reduce the spread of germs and minimise shared contact where possible.
Key details
For 1-4 people
1 hour
Single session £25
Block of five sessions £100 (saving £25)
Held at Coombe Dingle