Year 3 MB21
This page provides more information about GP teaching in Year 3 MB21 which will be starting in September 2019
In year 3, students have 16 days in general practice on Tuesdays. This placement consists of two blocks, each of eight whole days in a practice. Each day in practice is themed, linking closely with student's learning in secondary care. At the end of each placement, students will take part in a 'simulated surgery' at the local academy, facilitated by the GP.
News
View an example workshop plan here: Neurology Workshop (Office document, 60kB)
How the placement works
Each day in practice is split into a workshop in the morning with 6 students, facilitated by the GP teacher. In the afternoon, two students take part in a teaching surgery and the other four students undertake their People, Populations and Practices (PPP) project.
Workshops
Each workshop is themed and has a detailed tutorial guide. As part of each workshop, we would expect you to bring at least one patient in relevant to that day's theme.
Teaching surgery
Two students will join you for the teaching surgery. These should be unselected patients and an opportunity for the students to practice their consultation skills. We would like each student to consult a minimum of two times during each surgery so suggest x4 30 minutes appointments.
Academy Day
On the final day of each block, students will take part in a simulated surgery at the academy. The GP tutors will help facilitate the session. After lunch there will be a series of brief student presentations on their PPP projects.
People, Practices and Populations (PPP)
The four students who aren't doing the teaching surgery will be doing PPP. We would like you to select one patient per pair of students for them follow. They will visit at the start and end of the placement and in the time between will need access to two computers to review the patient records and access online teaching resources as pairs.
Payment and packages
For teaching one block, the payment is £600 per day (£4,800 for the 8 day block). If your practice signs up to our Year 3 Teaching Package to deliver all 16 days (both Block A and B), the payment is £650 per day (£10,400 per placement). Different GPs can supervise Blocks A and B.
Teaching dates
Block A
Week
Date
Topic
1
17.9.19
Cardiovascular
2
1.10.19
Gastrointestinal 1
3
15.10.19
Neurology
4
29.10.19
Renal
5
12.11.19
Musculoskeletal 1
6
26.11.19
Opthalmology and ENT
7
10.12.19
Emergencies in General Practice
8
7.1.20
Academy Day
Block B

Week
Date
Topic
9
28.1.20
Respiratory
10
11.2.20
Gastrointestinal 2
11
25.2.20
Urology
12
10.3.20
Musculoskeletal 2
13
24.3.20
Dermatology
14
14.4.20
Gynaecology and Breast
15
28.4.20
Endocrine
16
12.5.20
Academy Day
Frequently asked questions
Can more than one GP deliver the teaching? Yes, although we would prefer no more than two regular teachers per block.
Can I change the timings of the day? You can arrange this with the students. They must still receive a three hour workshop and further three hours of teaching surgery and check-in/out.
If I have a GP trainee, can they help? Yes, we are inviting GP trainees to help facilitate the simulated surgery. They could also facilitate the morning workshops for one block.
Will material for the workshop be provided? Yes, we will provide detailed material for running the workshop. Think of it as following a recipe, but feel free to innovate if you have your own ideas!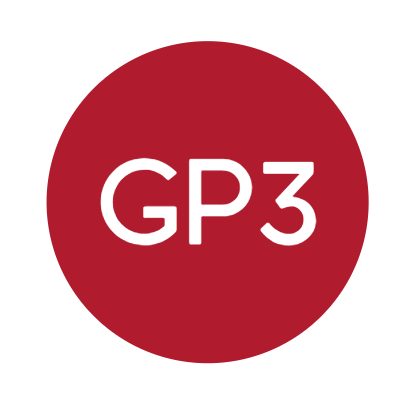 Year 3 Key Facts
Tuesdays
6 Students per group
16 days over the year split into two, eight day blocks
£600-650 per day