View all news
Panel Talk for The Climate Day of Action 2021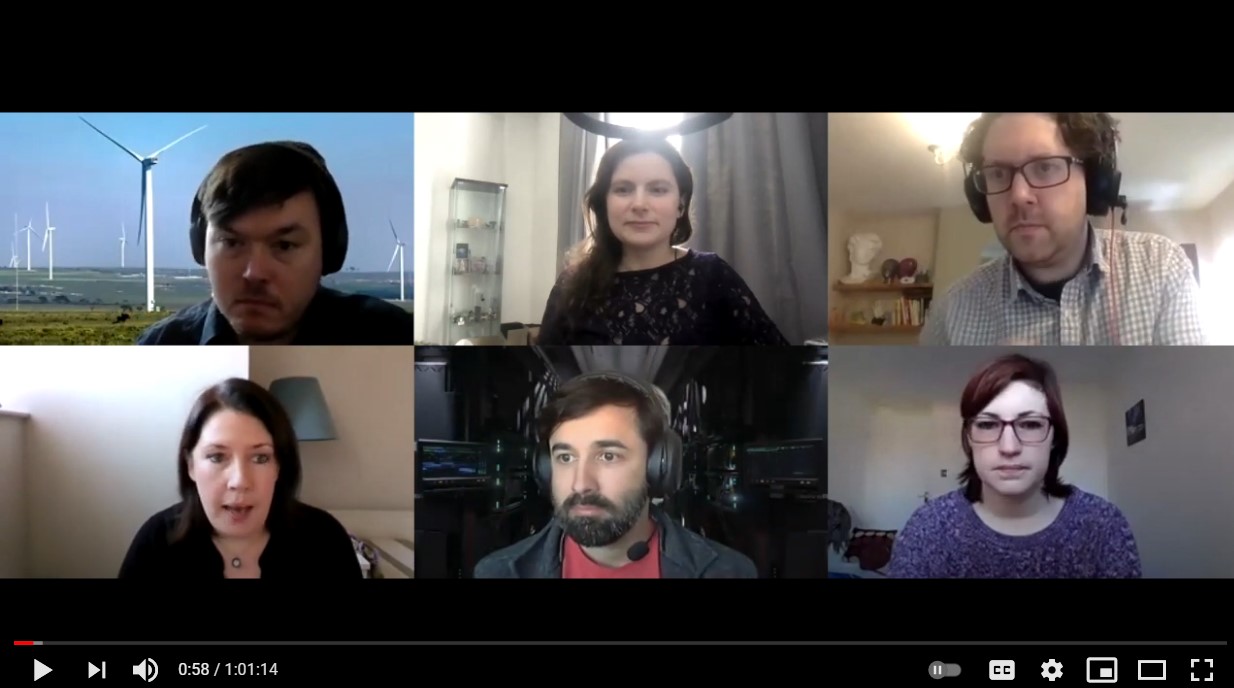 1 March 2021
As part of the University of Bristol's activities for the Climate Day of Action on Friday 26th Feb 2021, the School of Physics held a panel discussion on Physics and Climate.
The panel included Dr Hannah Wakeford (astrophysicist and lecturer in environmental physics), Dr Jon Fellows (theoretical physicist and lecturer in environmental physics), Dr Tomas Martin (materials physicist and lecturer in nuclear science and engineering), and friend of the school, Dr Tom Hull (Centre for Environment Fisheries and Aquaculture Science and Center for Ocean and Atmospheric Sciences, University of East Anglia) chaired by Dr Jennifer McManus (biophysicist and lecturer in biophysics).
The group gave short presentations to introduce some of the aspects of physics that they work on:
· Dr Hannah Wakeford kicked it off with a introduction to our climate and the effects of climate change.
· Dr Tom Hull talked to us about the work he does with BoatyMcBoatFace observing ocean oxygen (and carbon) to understand CO2 uptake by oceans.
· Dr Jonathan Fellows showed us how the warping of the polar vortex that dramatically affected Canada/USA and took out Texas last week has ties to increasing global temperatures.
· Dr Tomas Martin told us about the work he has done on materials for solar, nuclear fission and fusion, along with lessons learned from consultancy jobs on wind and solar plants, and links to the renewable markets and incentives in our effort for clean and sustainable energy.
They then answered a wide range of questions from the audience about all different aspects of sustainability. You can watch a full recording of this event on YouTube, linked below:
(4) Climate Day of Action Panel - University of Bristol, School of Physics - YouTube