View all news
BCFN Student Kate Oliver through to Famelab Regional Final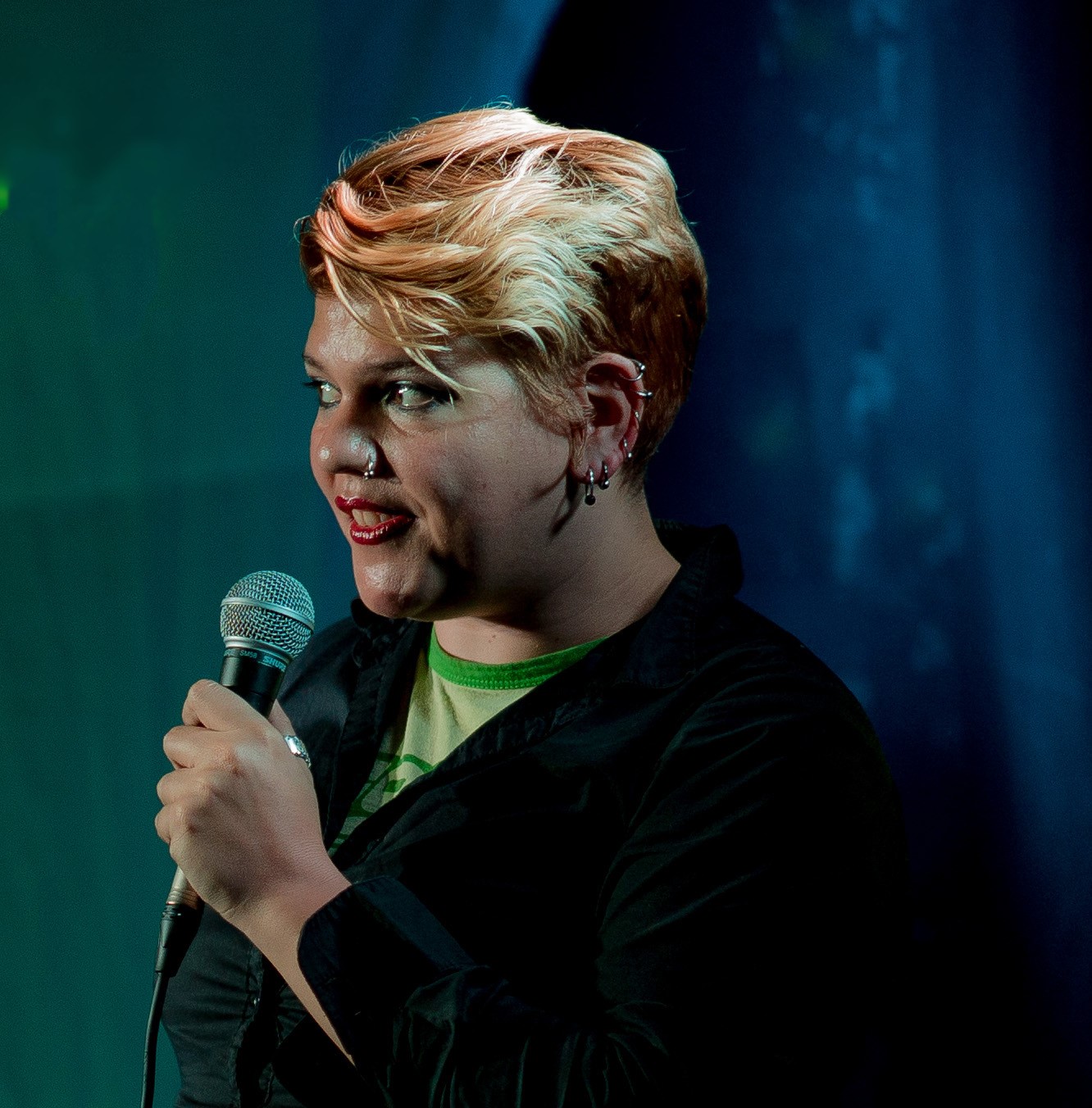 26 January 2017
The Bristol heat of the international competition for communicating science asks working scientists and technologists to explain something about science in just 3 minutes. Kate spoke about the science of hairstyling and shape memory polymers, and is one of 4 to progress to the regional final, which brings together talent from across Wales, the Midlands and the Southwest.
Famelab is a communications competition where entrants have no slides and only the props they can carry on with them. Participants begin with local heats, then work their way up through to the international final at Cheltenham Science Festival. Taking part in Famelab has kickstarted the careers of many presenters and performers, from musicians to more traditional explosion-based science demonstrations.
Kate Oliver is in the third year of her time at the Bristol Centre for Functional Nanomaterials, and is working on 3D printing shape-changing materials. She also co-organises and regularly performs at local chaotic science cabaret, Science Showoff Bristol. Kate said: "Today I spoke about the molecular action that enables hair to hold shapes - it's called shape memory, and could be very useful in future technologies. Talking about science allows me to indulge my attention-seeking, outward going side - though I like being with my machines in the lab too."
Of 8 entrants into the local heat, 4 went through: in addition to Kate, Alex Lathbridge, Lon Barfield, and Alex McCleod will be joining another 10 at the regional final, to be held in March. It's free, and all are welcome to come down, watch and offer their thoughts.