View all news
QETLabs at Cheltenham Science Festival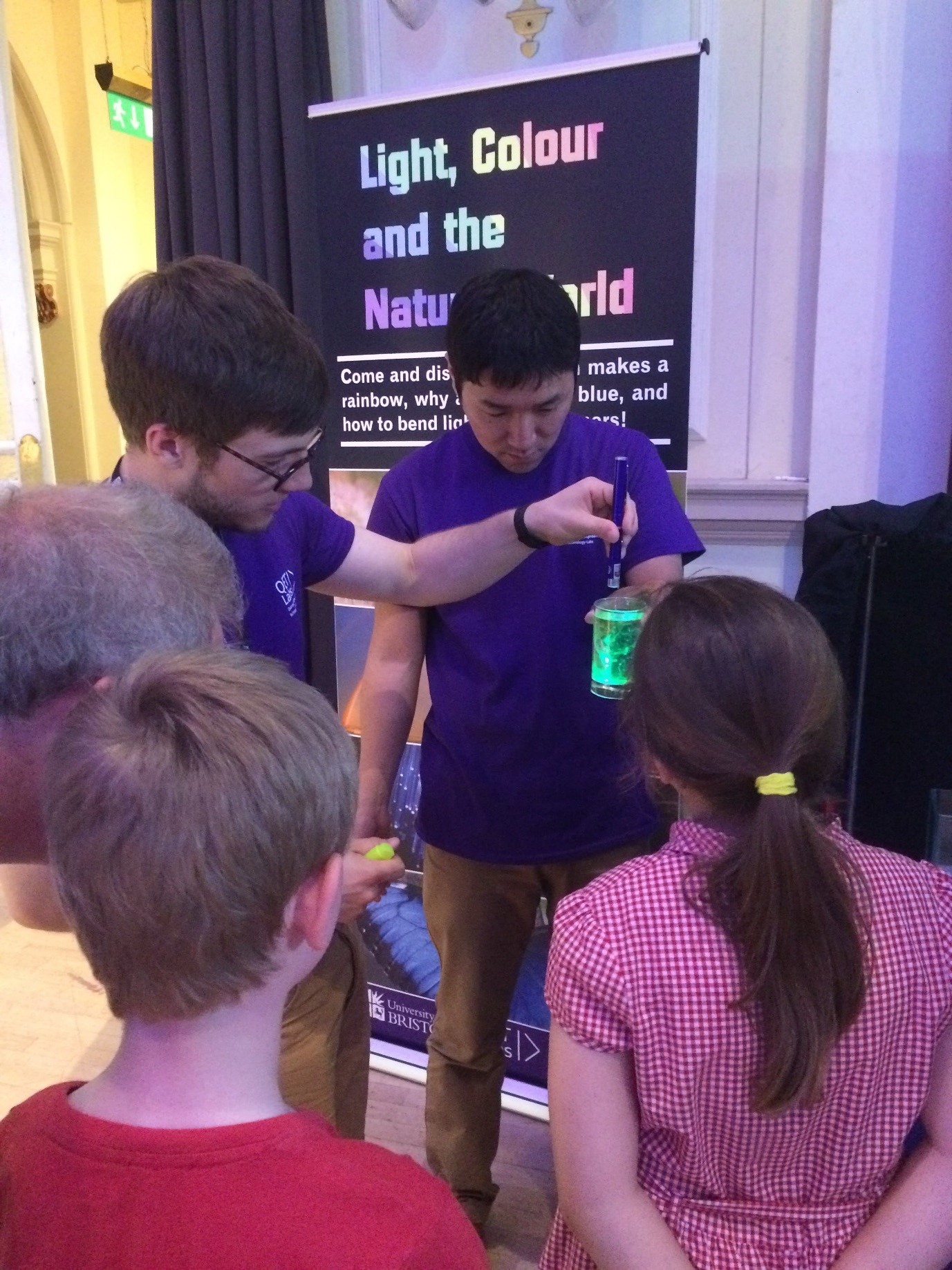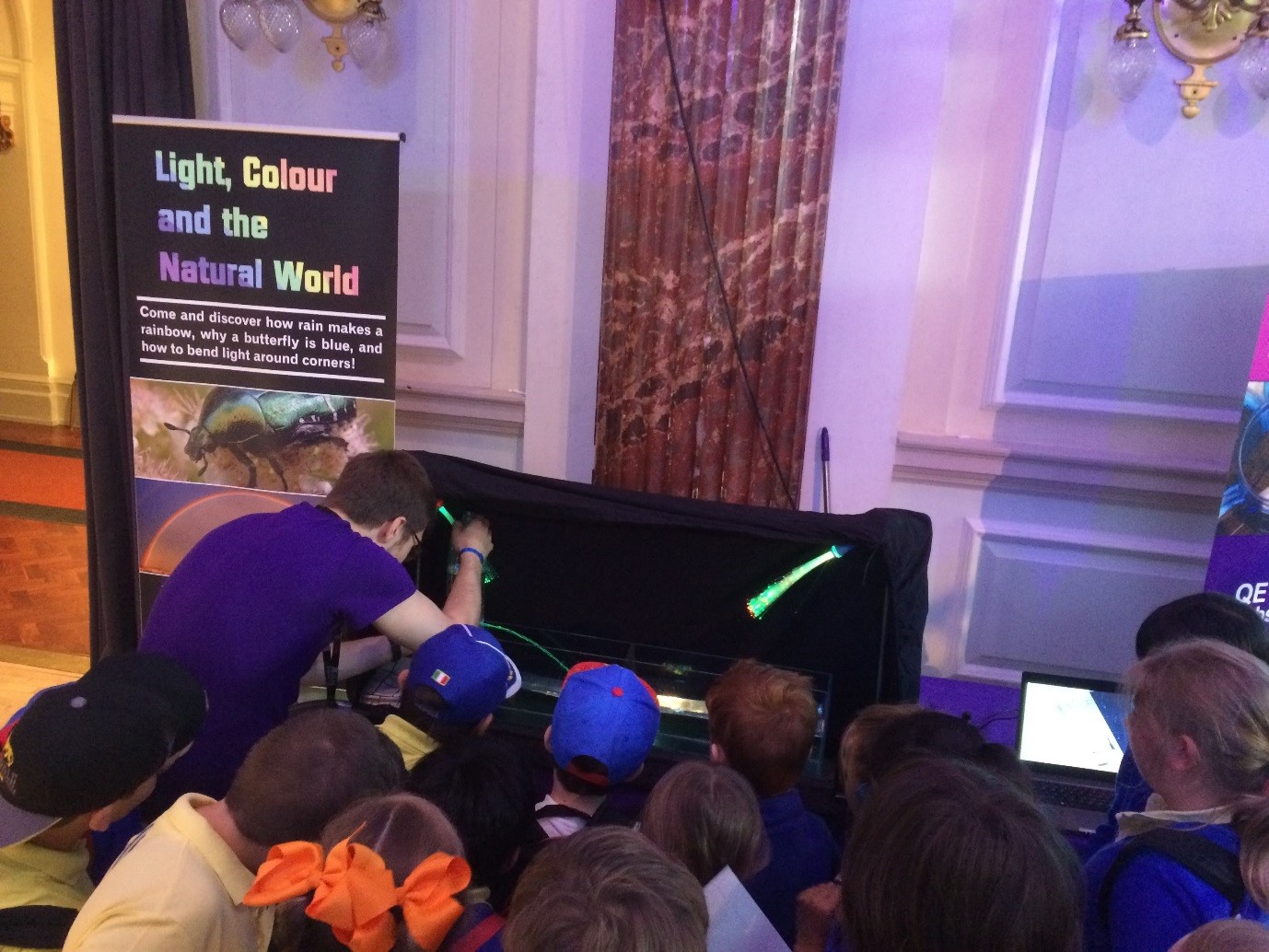 20 June 2016
Researchers from the Centre for Quantum Photonics and Quantum Engineering Centre for Doctoral Training delighted the general public with the quirks of optics and quantum mechanics at this year's Cheltenham Science Festival.
The UK Quantum Technology Hubs were invited to host a stand in the Discovery Zone, an interactive, hands-on exhibition, at Cheltenham Science Festival. The 2016 theme was technology and the team attending were challenged to plan a series of demonstrations, accessible to all ages, that link to the work done in the department and the Hub projects.
Described as 'Unquestionably the leading Science festival in the country' the Cheltenham festival is one of the UK's biggest outreach events for science with over 6000 school children attending over the course of the six day event. The Discovery Zone, which was free to visit, is billed as 'Interactive science for all ages' and aims to inspire and celebrate science. The week day visitors were primarily school groups then from Friday afternoon to Sunday the zone was opened up to the general public with an adult only evening on the Friday.
The stand was shared between researchers from the Universities of Bristol and Oxford; Oxford presented their demonstrations on quantum computing from Tuesday to Thursday before Bristol took over on the Friday. The Bristol stand 'Light, colour and the Natural World' was made up broadly of two demos.
The first used lasers and a narrow fish tank of water to demonstrate confinement and bending of light, and led nicely into how these properties can be applied in optical fibres for communication. Older visitors to the stand could learn the basic concepts behind the groups work on quantum photonic chips and were able to visually inspect one of the chips under a microscope.
The second demo, which was also visually engaging, comprised of a simple, yet effective display of how and when a rainbow forms. In keeping with the theme of colour, the visitors were then able to learn about the phenomenon of iridescence which was exhibited using 'Blue Morpho' butterfly wings. Younger delegates were able to see how dropping alcohol onto the wing changes the colour, while older audiences could explore the nanostructures within the wings to see the similarities with photonic crystals. The participants were then led through a discussion of how photonic structures are useful for a range of applications in optics and quantum photonics.
The booth was extremely well received, from young children excited to make a rainbow, to adults who made repeat visits in a bid to understand some of the research being done within the Centre for Quantum Photonics.