View all news
WIRED interviews KETS about Quantum Cryptography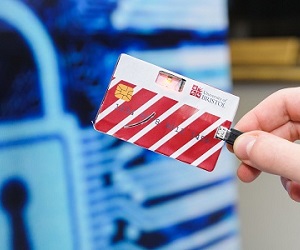 6 October 2016
KETS, a University spin-out focusing on Quantum Cryptography by researchers from the Centre for Quantum Photonics have appeared in an article in WIRED Security.
The article entitled "The quantum clock is ticking on encryption – and your data is under threat" explores the ways quantum computing and quantum technologies may threaten data security and the technologies which are trying to keep information safe. Of all of the technologies available WIRED agree that there is one potential quantum based system that could help keep information secure - Quantum Key Distribution something the team from KETS now all about.
KETS was formed by Dr Chris Erven, Dr Jake Kennard, Phil Sibson and Professors Jeremy O'Brien and Mark Thompson and won the Bristol SETSquared New Enterprise Award in 2015. They use quantum cryptography to improve data encryption. The team from WIRED interviewed Phil Sibson as co-founder and expert in using quantum physics to build a secure key to pass information which cannot be intercepted undetected.
The full article can be read online on WIRED's website.