View all news
CQP Alumni invited to meet Tim Peake and Theresa May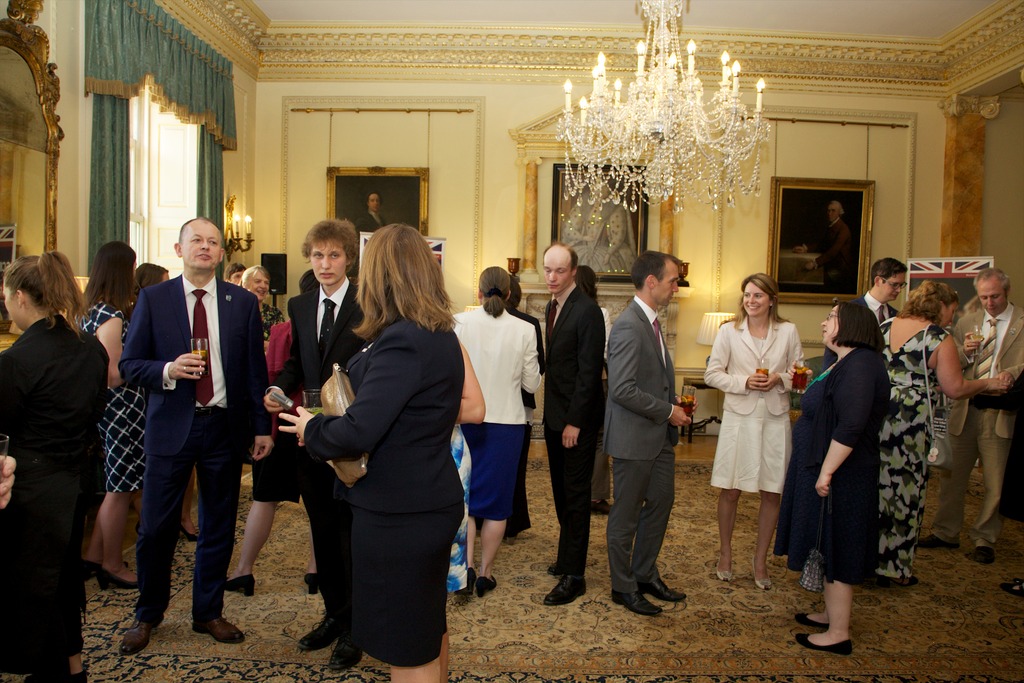 21 July 2016
On the 18th July, Dr Peter Shadbolt previous researcher and collaborator of the Centre for Quantum Photonics, was invited by the Prime Minister, Theresa May to attend a welcome home reception for British Astronaut Tim Peake.
Dr Shadbolt, who completed his PhD at the QET Labs research (CQP) was handpicked to attend the reception as an inspiring young British scientist. The event which was organised by the Prime Minister and her team and held at 10 Downing Street, welcomed Tim Peake back to the UK after an historic six-month mission on the International Space Station.
Also in attendance at the event were several key members from the UK Space Agency, members of the Conservative Party plus several school children who were involved in the ESERO-UK Tim Peake Project a UK network of space ambassadors who aim to encourage young people into choosing a career in STEM.
The selection for this event comes two years after Dr Shadbolt was selected as a Rising Star by the Engineering and Physical Sciences Research Council since then he has been working at Imperial College London in the Quantum Optics and Laser Science Group, however he remains a frequent visitor to Bristol and continues to work closely with the researchers at CQP.