View all news
Professor Michael Banton, 1926-2018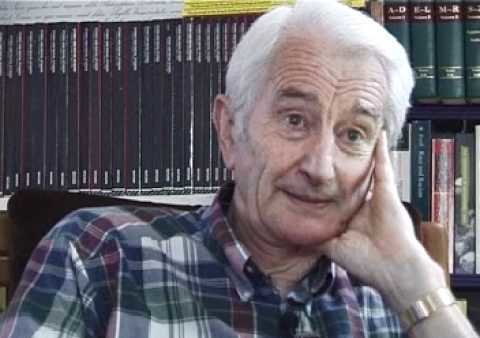 1 June 2018
Michael Banton, Emeritus Professor of Sociology, Senior Academic in the University of Bristol for many years and internationally renowned scholar, has passed away at the age of 91. Gregor McLennan, Professor of Sociology, offers a remembrance.
Born in Birmingham, Michael Banton's first degree was from the London School of Economics. He completed his PhD at the University of Edinburgh, where his professional career also developed, from Research Assistant through to Reader. In 1965, he moved to the University of Bristol to set up the Department of Sociology, remaining Head of Department until his retirement in 1992. He took the term (academic) discipline seriously and sought to construct a sociology which built progressively on its own cumulative findings and hypotheses. In building the Department of Sociology, he appointed a wide variety of young staff, some with views differing markedly from his own. This diversity underpinned not only the Single Honours Programme in Sociology, but also his strong advocacy of Joint Schools. Michael also served as Dean of the Faculty of Social Sciences and performed many senior administrative and advisory roles within the institution. Within the City of Bristol, Michael served as a Justice of the Peace.
Michael was a truly international scholar, with a depth of knowledge of several regions of the world, particularly Africa. He had an enviable facility with languages and strong commitment to comparative sociology. Throughout his studies and thinking, Michael's sociology was always closely interwoven with anthropology. He was widely recognised as one of Britain's foremost sociologists, and a key figure in the sociological understanding of what was initially known as 'race relations', later race, racialisation and ethnicity. He pioneered research on immigrant settlement in Britain in the post-war period, and helped initiate the sociology of policing, especially in relation to race. He wrote over 20 books and hundreds of articles, continuing right up until the time of his death.
Amongst many indications of Michael's professional stature, public profile and policy contribution are his Fellowship of the Royal Society of Arts and his Presidencies or Directorships of the Royal Anthropological Institute, the Sociology and Anthropology sections of the British Association for the Advancement of Science, the Ethnic, Race and Minority section of the International Sociological Association, and the Social Science Research Council unit on Ethnic Relations. Michael was the first editor of Sociology, the flagship journal of the British Sociological Association. In his eighties, he was one of a very few recipients of the BSA's Lifetime Achievement Award; and he was still giving papers and debating with peers, often taking a critical stance on prevailing views in the sociological community. He was a consistent champion of equality (including gender equality) and stalwart contributor to international politics, Royal Commissions and Home Office committees. He chaired the UN Committee for the Elimination of Racial Discrimination from 1996-1998. He was awarded the Companion of the Order of St Michael and St George in 2001.
Michael's complex, assertive persona has been described by former colleagues in multiple ways: astute, acerbic, austere, frank, incisive, rigorous, brave, a superb writer, host of excellent parties, yet also perhaps a little shy, and completely devoted to his wife Marianne and their family.