View all news
Wellcome Trust Scholarships for the Law School's LLM in Health, Law, and Society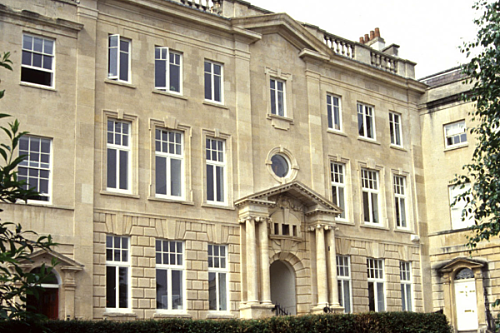 Press release issued: 9 December 2019
Applicants to the September 2020 intake of the University of Bristol's groundbreaking LLM in Health, Law, and Society are invited to apply to a scholarship scheme that is generously funded by the Wellcome Trust.
The scheme's purpose is to:
Improve students' understanding of health through the humanities or social sciences;
Prepare students for a career in health-related humanities or social science research;
Build an influential and diverse population of talented researchers.
If you are successful, your scholarship will provide:
Payment of your tuition fees (at UK/EU level);
An annual stipend of £15,000;
A £500 research budget for conference attendance.
To apply for the scholarship, on submitting your application to the LLM in Health, Law, and Society programme you must e-mail an additional personal statement as a Word document or PDF to law-pg-admissions@bristol.ac.uk. This statement should explain in no more than 500 words how the degree will help build your capacity to become an influential health researcher, and how the LLM in Health, Law, and Society fits your career plans and ambitions.
Selection criteria will account for applicants' academic excellence, the aims of the degree programme, and the aims of the Wellcome Trust with this scholarship scheme.
Deadline: to be eligible for a scholarship, your application must be received by 5pm on Friday 29 May 2020.
Decisions will be made by Friday 12 June 2020. Successful applicants will be required to communicate their acceptance of the scholarship by Friday 26 June 2020.
Professor John Coggon, co-director of the Centre for Health, Law, and Society, said:
"I and my colleagues in the Centre for Health, Law, and Society are really delighted that the Wellcome Trust is providing scholarships for students on the LLM programme in Health, Law, and Society. Our aim with this degree is to provide an ambitious and distinct programme of study, engaging modes of understanding from the humanities, social sciences, and health, in a way that reflects and may respond to the most salient health-related challenges of the 21st century: looking within, but also beyond, healthcare.
The Wellcome Trust's strategy statement says: 'Better health needs great new ideas.' The esteem of a direct association with Wellcome, and the capacity to recruit the very best of the next generation's research leaders, providing them with the knowledge, skills, and understanding that we are aiming to cultivate with our novel master's programme, will significantly advance our shared aims of expanding the depth, breadth, and impact of future health researchers."
Find out how you can help shape health across society in our film introducing the LLM in Health, Law, and Society:
Further information
The LLM in Health, Law, and Society is a distinctive, master's level degree that goes beyond traditional courses on healthcare law to look at the relationships between law, governance and health across society and governmental sectors.
The Centre for Health, Law, and Society (CHLS) promotes cross-disciplinary and cross-sector perspectives on the impacts of law and governance on physical, mental and social wellbeing. Based within the University of Bristol Law School, the CHLS comprises leading scholars whose work focuses on wide-ranging practical areas from within and far beyond health care systems, including clinical medicine, reproductive care, mental health, social care, and public and global health.