View all news
THE article: Overseas scholars' right to strike by Dr Shreya Atrey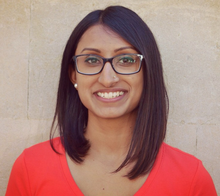 Press release issued: 12 June 2018
The Law School's Dr Shreya Atrey recently published an article in Times Higher Education (THE), discussing the recent industrial action surrounding pensions in the UK higher education sector and the effects of current Home Office policy regarding absence without pay on academics working in the UK on a Tier 2 visa.
In her article, Dr Shreya Atrey advocates for the equal right to strike as a worker, regardless of nationality or immigration status.
The article, titled 'Curtailing overseas scholars' right to strike undermines their academic citizenship', considers the risks faced by academics who are not UK or EU nationals should they wish to participate in industrial action, and how such risks not only have an impact individuals' potential visa status but also their sense of belonging and equal academic citizenship.
Home Office policy states that visa sponsorship should be terminated if persons on Tier 2 visas for skilled workers exceed a total of four weeks of absence without pay. As any days of action would contribute towards the permissible four weeks, Shreya writes: "[t]he implication of the guidance seemed clear: academics on Tier 2 visas can strike, for a limited period based on their individual circumstances, at their own peril."
The article describes a trend towards a clampdown on immigration rights:
"The threat of deportation has been very real. Absences from the UK, even for work, have been seen as a break in continuous employment, which affects visa status and the likelihood of applications for indefinite leave to remain being granted."
The article also reflects on Shreya's experience during recent industrial action surrounding pensions, and the effect of the limitations to her ability to participate. The article was mentioned in the national University and College Union (UCU) newsletter as a powerful and personal take on the equal right to strike for academics.
The THE piece concludes: "The strike action has now been suspended, with the UCU accepting the deal offered by the UUK to reconsider the proposed cuts. But the issue over Tier 2 workers' right to strike lingers."
To read the full article please click here.
Further information
Dr Shreya Atrey is Lecturer in Law at the University of Bristol Law School. She teaches on the Constitutional Rights, Public Law, and European Union Law courses. Her research is on discrimination law, human rights, feminist theory, and disability law.