View all news
Q&A with MA student Natalie Cooke: US work placement, interviews and IT Law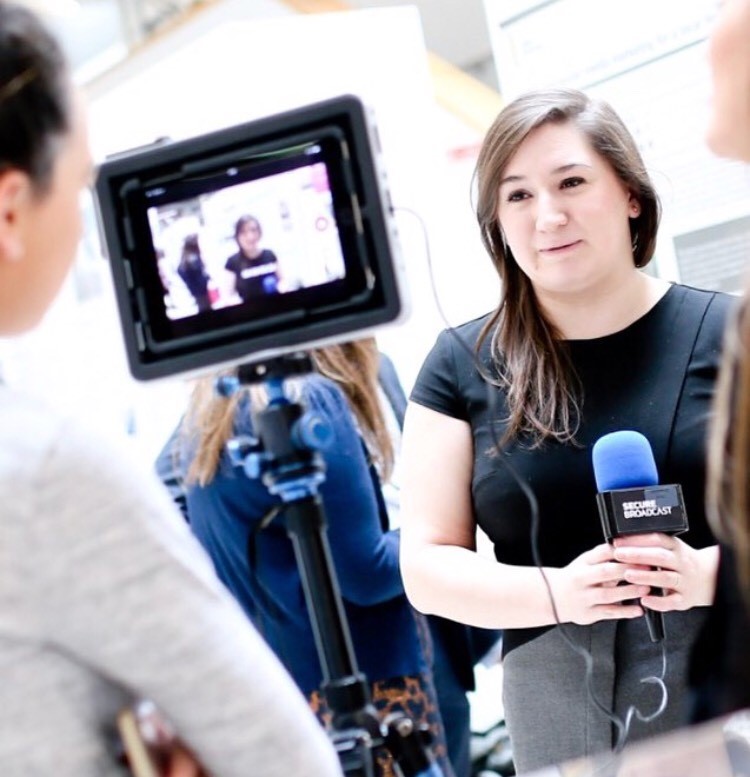 Press release issued: 16 May 2018
As first year MA Law student Natalie Cooke prepares to embark on her work placement in the US as part of the Washington Ireland Programme for Service and Leadership (WIP), she spoke to us about the WIP application process, her ambitions while in America, and her work with internet era legislation.
I was given the opportunity during my Undergraduate degree to work and volunteer in the US, so I knew that I wanted to utilise my
Masters
as an opportunity to travel. I also had heard of the Washington Ireland programme and knew a couple of people who had been on it before, so I knew the high calibre of work placements that it offered. I liked the fact that part of the experience was volunteering, and that you get the opportunity to do a
90 hour
service programme when you return.
What was the application process like, and how did it feel to be selected for the programme?
The application process was much more intense than I thought it was going to be. We had a group interview, which was something that I'd never done before. You were given tasks to do which got more and more challenging. Thankfully I was put in a really good team and we managed to complete all the tasks with time to spare. The individual interview was where I was convinced I'd failed. We were asked four main questions, but then the panel could follow up on what we'd said with supplementary questions and hypothetical scenarios. This was a different structure to any interview I'd done before, so it did throw me. One of the questions, which having thought about it is a brilliant interview question, was 'what are your prejudices?'
Congratulations also on being granted a Knowlson Trust Travel Award. What are you aiming to achieve during your time in the US?
I'm really excited (and terrified) for the Leadership aspect of the programme. There will be a rigorous debating schedule and quite a few of the other participants have copious amounts of experience in this field. Quite a few are politics students, for whom debating forms part of their degree, however before the programme, I'd never attended a debate; let alone participated in one. I do think it will be beneficial and I hope it will improve my confidence, but at the minute it seems quite intimidating.
I've been given an amazing internship with White and Williams which is an American Law firm. They have partners who specialise in data protection, which is an area I'm interested in, so to be given the opportunity to intern at such an amazing firm is something that I want to make the most of.
Why did you choose Bristol for your MA studies?
My sister previously studied at the Law School so when I visited, I really liked Bristol as a city. When I was researching Masters to do, I saw the MA Law course and it made perfect sense. It was one of the only courses of its kind in the UK at the time and it offered me a lot of flexibility as law is so broad you can apply it to any specific niche. The opportunity to have an optional module as well, and the range of optional modules available was also a massive selling point.
What areas of Law are you pursuing while studying and why?
My interest is in how the law is applied, particularly how people cope with internet era legislation. At the minute I'm working with a number of organisations to help them implement GDPR, which comes into force later this month. Seeing where the gaps are between the legislation and how that applies in the everyday business context is where I want my focus to be. I think this is an area that needs massive improvements and assistance and I'm hoping to explore this further. It applies to every area of law in theory, but in particular, IT law and corporate governance interest me.
What are your plans for the future, do you have any long-term goals?
I am looking into completing a PhD which would focus on how SMEs, charities and community organisations implement internet era legislation. It would use the incoming GDPR as a case study and see if there are suggestions that could be built into how new legislation is created and what support can be made available to help people implement it.