Undergraduate study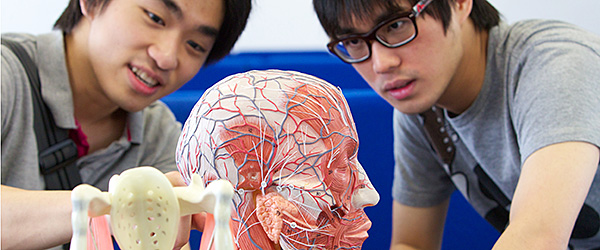 Do you want to change the world? Our Innovation courses will set you on your way.
The innovators of the 21st century will bring together arts, science, engineering, humanities and enterprise to deliver innovative products, services and ways of living. They will be team players, with a breadth enabling them to work across specialisms and cultures. They will be designers and entrepreneurs – and have a passion for style, efficiency and sustainability. Bristol's Innovation courses are for people who want to pursue their subject specialism in a way that enables them to apply it - to become innovators who can change the world.
What you can expect
In the innovation courses, you will experience:
In-depth subject specialism - become an expert in a chosen subject specialism.
Interdisciplinary teamwork - learn how to work with others who will bring their own specialisms, backgrounds and ways of thinking alongside yours.
Design - discover how to set about designing products and services.
Real-world challenges and industry mentors - work with external clients on projects they value (companies at the forefront of innovation in areas including digital media, environment, sustainability, healthcare and education).
Venture creation - develop your own ideas, and learn how to evaluate innovative solutions.
Entrepreneurship - understand how to devise and implement plans, and how to present them to others and gain support.
Find out more about the application process here.
What kind of student would the course suit?
We are looking for bright, creative people from a wide range of backgrounds. We will provide an innovative curriculum and an environment that values rigour, creativity, risk-taking, communications and teamwork.
You will have a serious interest in your chosen specialism and want to pursue it to a high level. You will also need to understand it well enough to explain it to people with different specialisms and you will want to use it to apply it to real challenges and opportunities.
You will be motivated by your potential to create and to innovate. You may already have done things that demonstrate this; you may only just be realising that this is what you want to do.
How is this course taught and assessed?
Innovation and entrepreneurship skills are taught and learnt through repeated practice over the four years of these integrated masters degree courses. All the innovation units are 100% coursework, the rest of the course assessments are determined by which subject specialism has been chosen.
You will be required to undertake numerous innovation and/or entrepreneurial real world challenges. Upon completion of each challenge you will reflect on it through an individual critique, assessing what worked and what didn't. This allows you to take risks and to learn from failure as well as successful completion of the challenges. This powerful and critical learning equips you with the skills to realise which innovations and entrepreneurial opportunities to take forward and which ones not to.
You will be supported by academic staff throughout the course and external mentors and entrepreneurial advisers throughout your time at Bristol.
What are my career prospects?
You will become an expert in your chosen specialism and you will be able to proceed into careers requiring an honours course in that specialism. You will also be equipped to do much more: to innovate, to work in teams with people from different specialisms, backgrounds and cultures, and to create and implement entrepreneurial plans to take ideas forward. These skills are highly valued by all organisations, large or small, local or global.
You may graduate as a member of a new venture that you and your fellow students have created. Or you may decide you want to create your own enterprise or join an existing one. Whatever you decide, you will be able to hit the ground running, building on your entrepreneurial and innovation experience. You will soon have the satisfaction of seeing your work starting to make an impact – and ultimately changing the world.
You will graduate with a portfolio of work to show what you have been able to do. You will have a network of professional contacts to draw on. You will also be able to go on to higher degree courses either in the UK or internationally.
Did you know?
The University of Bristol is the 4th most targeted university by top UK employers.