Postgraduate study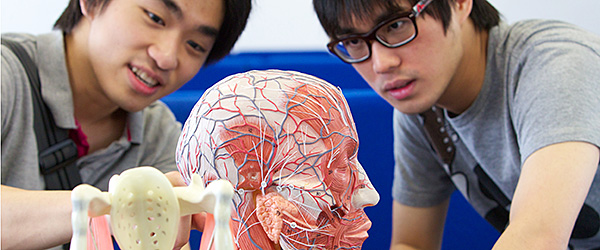 Do you want to change the world? Our Innovation courses will set you on your way.
The innovators of the 21st century will bring together arts, science, engineering, humanities and enterprise to deliver innovative products, services and ways of living. They will be team players, with a breadth enabling them to work across specialisms and cultures. They will be designers and entrepreneurs – and have a passion for style, efficiency and sustainability. Bristol's Innovation courses are for people who want to pursue their subject specialism in a way that enables them to apply it - to become innovators who can change the world.
MSc Innovation and Entrepreneurship
Our aim is to educate a new generation to create and grow innovative companies and social enterprises. The MSc Innovation and Entrepreneurship course aims to develop the high-level skills and critical competencies needed for successful innovation and entrepreneurship, through a predominately practice-orientated educational approach based on collaborative team-work across disciplines and cultures. It will teach students how to apply their subject-specific knowledge to real-world challenges through a range of transdisciplinary units focusing on innovation led entrepreneurial skills, design and systems thinking, making and testing. They will be equipped to apply their knowledge and skills to address key issues such as: keeping everyone healthy, educating everyone and living within the planet's resources. Their final project will be their launch-pad; where they will create an enterprise, put together a detailed plan and work out how take it forward and raise investment.
The intense one-year postgraduate MSc Innovation and Entrepreneurship programme enables students to undertake innovation and entrepreneurship in group-work with other students who have studied at undergraduate level in a variety of different disciplines. You will advance your undergraduate skills whilst applying your own discipline skills in our transdisciplinary innovation units.
As an MSc Innovation and Entrepreneurship student what will I be doing?
You will start by learning to work in teams, and find out about both design thinking and systems thinking. This combination can deliver a holistic understanding of a problem or need of real people, generate ideas that will transform life of the users and the system while ensuring the new system is sustainable. You will work in multi-disciplinary teams to take on a series of innovation and entrepreneurial challenges. You will also learn to create innovations to meet real human needs through the In the Wild unit, understanding your target audience and the issues facing them and developing ideas of possible solutions. You will gain insight about the technological, social and political influences on design and innovation, drawing on case studies of succes and failure to help you think about possible future opportunities.
In the second teaching block you will explore solutions for a real world client, iterating to develop an unexpected range of possibilities, creating prototypes to take back to the client and test with real customers or users. You will learn about different kinds of enterprise and learn how to explore your ideas from a business or social perspective, how to place them in the appropriate context, finding out how to assess the feasibility, sustainability and desirability of a proposed venture, how to create business plans and be able to assess whether your ideas will work, are viable, or will anyone want them?
In your final project over the summer, you will be working in teams to pull together all you have learned - to create and trial a prototype for an innovative product or service, or a social innovation. In addition to students, your team may contain staff and external partners. You will put together a detailed enterprise plan to accompany your prototype including thoroughly researched market analysis, intellectual property searches if appropriate, resource profiles, financial plans, user testing and clear opportunities for investment.
Transdisciplinary Team Challenges
We take the approach that the required skills for innovation and entrepreneurship can be learned and developed through repeated practice. The series of transdisciplinary team challenges both provide this directly and offer each student the requirement and opportunity for individual reflective critique to consider what worked and what didn't for each challenge, and develop transferable skills. Each student will be required to build upon their' academic strength from an undergraduate degree in a core discipline and learn how to apply their subject-specific knowledge to these real world challenges in interdisciplinary groups. Each student will therefore be looking at the problem from their own disciplinary angle, to determine how it can be solved. Through the coming together of these different approaches to a challenge truly innovative solutions can be found.
The challenges set in each of the transdisciplinary team challenges units will start as small exercises and become less numerous, but larger and more complex, as the year progresses. The final Innovation Led Entrepreneurial in Practice project covering the dissertation element of the programme, will consist of a single large project undertaken over the summer, which students will choose for themselves a challenge and work either in groups or as individuals to undertake.
Who should apply?
We are looking for talented students from a wide range of backgrounds. We will provide the conditions for your best work: an innovative curriculum and an environment that values rigour, creativity, risk-taking, communications and teamwork.
You should have a serious interest in the specialism that you studied at undergraduate level, understanding it well enough to explain it to students from different specialisms, as well as wanting to use it to apply to real challenges and opportunities to make a difference.
You will be motivated by your potential to create and to innovate. You may already have done things that demonstrate this or you may only just be realising that this is what you want to do. Either way, we'd like to hear from you.
Is this for me?
You may not know - yet. It's worth reflecting - what motivates you? If it's creating things, performing, getting people interested in what you're doing, an MSc Innovation and Entrepreneurship course could be for you.