Engaging the public in history
We have a passion for history, and believe that it should be shared and enjoyed with a wider public. Our staff and students work in partnership with organisations such as English Heritage, Bristol City Museum and Gallery, the ss Great Britain, Bristol Zoo and the BBC, as well as local schools and community organisations. We communicate our work with the public through festivals, like our annual Past Matters festival, talks and exhibitions, as well as using Twitter and our blog to keep in touch with students and as part of our research activity.
Past Matters festival
Past Matters is a free, annual festival celebrating the work of the History Department. Members of the public join our historians on a journey back in time, learning about historic periods, before returning to the present day with a better understanding of how we got here.
Know Your Bristol On The Move
Led by Professor Robert Bickers, Know Your Bristol On The Move is a collaborative project that explores local history and culture through the eyes of the community.
The project, run with Bristol City Council, builds on a successful pilot project, which was awarded a University Engagement Award in 2013.
Find out more about the original pilot project: Know your Bristol booklet (PDF, 1,510kB)
Linking the past to the present
Here are a few more examples of how we share our work, bringing history to life for many different audiences: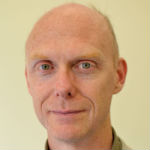 Witchcraft in the modern world
Ronald Hutton talks about his research on witchcraft through the ages