Fees, funding and budgeting
Contact us
If you need more information about studying or working abroad
Email: go-abroad@bristol.ac.uk
Tel: +44 (0) 117 39 40205
In person: 3rd Floor, 31 Great George Street, University of Bristol, BS1 5QD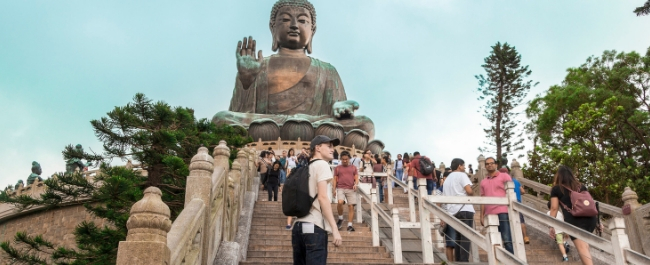 Plan a great study abroad experience that fits your financial needs.
Tuition fees
Full year placements
While you are studying abroad you continue to be registered as a University of Bristol Student. If you are spending the full year abroad will pay reduced tuition fees to the University of Bristol and you will not pay any tuition fees to your host university abroad.
Check the tuition fees for full-time undergraduates on Study Abroad or Erasmus courses for information on the tuition fees payable to Bristol.
Semester placements
While you are studying abroad you continue to be registered as a University of Bristol Student. You will be abroad for a semester in your second year and you will pay full fees to Bristol. You will not pay any tuition fees to your host university abroad.
Funding for placements
Student Finance loans and grants
University of Bristol funding
Erasmus+ Grant
Other external funding
Budgeting
Introduction to budgeting
When considering your study abroad destination, take the time to research and add up the costs of studying abroad. Start planning and budgeting for how you will pay for it.
Download our Budget Calculator (Budget Calculator (Office document, 15kB)to help you plan and think about your financed for your time abroad.
Look at our dropdown boxes below on accommodation, travel, visas, insurance, studying outside of Europe and vaccinations to help you complete your budget calculator.
Accommodation
Costs vary depending on where you study, eg LA and Paris are more expensive than Wisconsin or Montpellier. Accommodation at host universities will vary; some exchange universities provide accommodation, others will instead provide guidance on finding private accommodation.
Many of our partners universities have information about accommodation costs and costs of living on their incoming exchange pages. On our list of partner institutions, you can find links to information about accommodation and living costs.
Travel
You will need to cover the cost of your own travel. Make sure you research the costs of getting to the host university and if you're there for the whole academic year, don't forget to include flights and travel home for the holidays!
You will also need to make sure that your passport is in date and is valid for the duration of your time abroad. Ideally your passport should be valid for at least 6 months when you return to the UK.
Look at the costs of public transport at your host city – if you end up having to take public transport each day it's worth having a look at the costs for this.
Lots of students take the opportunity to travel whilst they're overseas. Don't forget to take this into account whilst budgeting for your year abroad.
Student Finance have a means tested travel grant which covers some study abroad travel-related costs. Have a look under the 'Student Finance loans and grant' dropdown in our funding section.
All students are strongly advised not to purchase flights or make travel arrangements before receiving confirmation from partner universities and obtaining any required visas.
Insurance
All University of Bristol students studying or working abroad must take out adequate travel and health insurance.
All students going on a semester or year abroad must purchase a travel insurance policy to cover their time abroad. Students can opt to purchase the University of Bristol Travel Insurance or a comprehensive travel insurance from a third-party provider. Information on what to consider when choosing an insurance policy is provided by the Global Opportunities team.
Outside the EU (Australia, Canada and the US in particular), you will need your own health insurance as there is no state health insurance. Your host university will often require you to purchase a specific policy. Costs vary considerably but can be as high as $1,500 per semester for some US institutions.
Visas
You will need to find out if you require a visa to study abroad in your chosen country. UK citizens can refer to the Foreign and Commonwealth Office (FCO) for information. If you do require a visa, you must budget for it in advance.
Study outside of Europe
If you are studying outside of Europe, then costs for the year abroad can be higher. Make sure you have read our information on travel, visas and vaccinations carefully.
For many destinations outside of Europe, students are required to provide proof of financial support (student finance, personal savings, support from parent(s)/guaradian(s)) for admission when applying directly to the partner university abroad and/or for visa purposes.
Vaccinations and medical check
Some study abroad destinations may require pre-medical screenings and/or vaccinations as part of their entry requirements. UK citizens can refer to the Foreign and Commonwealth Office (FCO) for information, and you can check your host university's exchange website.
The NHS recommends two websites for checking which vaccinations you will need, NHS Fit for Travel and Travel Health Pro.
Some destinations outside of EU, in particular Japan, South Korea and South Africa, require you to have a medical check. Some universities will also need you to get a TB check.
Download our Global Opportunities Guide
Download our brochure to find out more about the opportunities available to you to study, intern or volunteer abroad.