Policy and International Development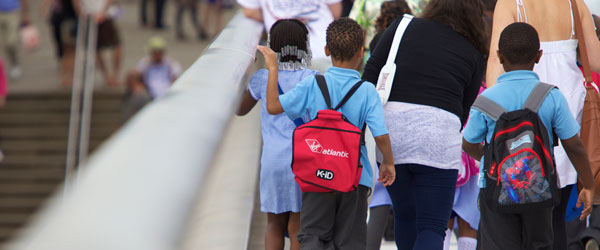 The Policy and International Development pathway focuses on the relationship between education policy and practice, and international development
This pathway probes the influence of global policy agendas on education and the contribution that education makes to social justice, economic growth and sustainable development. In line with the sustainable development agenda, development is treated as an international issue and the pathway considers case studies from countries around the world and including within the city of Bristol. Education is also treated broadly to include formal and informal education through diverse institutions and organisations including schools, universities and community organisations.
The pathway takes a critical look at ideas about social development, such as human rights, the capability approach and peace building, and their implications for education policy and practice. There will be opportunities to explore how educational theories and practice travel between and are adapted to the specific contexts which interest students. You will identify and analyse the key organisations involved in the global governance of education, including the role of civil society, international NGOs, development agencies and commercial actors.
The pathway develops skills for using and conducting international and comparative research and evaluation in education and analysis of education policy. You will be supported to develop your own reasoned position and distinctive critical voice for commenting on education policy and education's role within social development at international, national and local level. You will have access to first class e library and information services, allowing you to study in-depth the specific ideas and issues, initiatives and policies that you are interested in.
The Policy and International Development pathway is suitable for people working in low, middle or high income countries. Every year the programme attracts a diverse cohort of professionals from across the globe, who bring their unique perspectives and experience to our highly interactive teaching and learning. Graduates from the Bristol Masters programme have gone on to become education ministers, education advisors within international NGOs, to design training for businesses and university-based researchers.
Request more information
Ask us a question, sign up for our updates or request a prospectus.
Contact us
Student Services Office
Phone: +44 (0)117 331 4234
Email: ed-masters-admiss@bristol.ac.uk
School of Education
University of Bristol
35 Berkeley Square
Bristol, BS8 1JA