MSc Education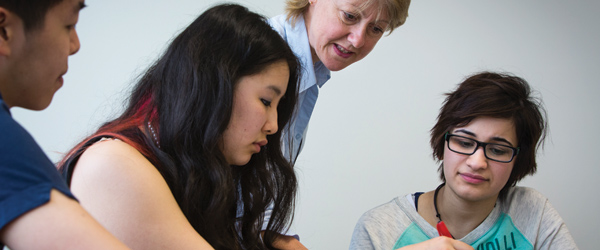 The MSc Education programme offers an exciting opportunity for students to design a tailored programme of study suited to their cultural, learning and professional needs.
Students on this programme will be able to opt to specialise and receive MSc Education awards in the following:
Identification of these specialisms will be shown in brackets on your award for example, MSc Education (Leadership and Policy).
In addition, students can design their own pathways by opting not to specialise. Core units can be taken from across the different specialisms and from our bank of optional units in order to follow a tailored programme of study resulting in an award of, MSc Education.
Students opting not to follow a specialism can import up to 60 Masters credits (subject to meeting the University eligibility requirements). If you choose to import any amount of credits, please note that you will not be eligible for the postgraduate loan.
*The MSc Education is offered in both Bristol and Hong Kong as a partnership between the School of Education, University of Bristol, and the School of Continuing and Professional Education (SCOPE), City University of Hong Kong. For more information on the programme offered in Hong Kong please select here
Programme aims
This programme aims to develop the student's interest in and knowledge and understanding of:
Specific theories, ideas and practices, and the relationships between perspectives from different disciplines.
A range of research methods appropriate for their professional practice.
The importance of developing clear lines of argument that are underpinned by critical thinking, analysis, synthesis and evaluation.
The role of reflective practice in the development of professional identity and expertise.
Complex issues surrounding innovation and change and preparation for employment in changing and varied contexts.
The skills and abilities required for successful engagement in focussed, professionally relevant independent learning through the production of a supervised dissertation.
A range of practical and transferable skills.
This programme is offered on both a full time and part time basis*. Please contact us about our flexible study options.
*MSc Education (Mathematics Education), MSc Education (Learning, Technology and Society) and MSc Education (Inclusive) are ONLY offered as full time study.
Request more information
Ask us a question, sign up for our updates or request a prospectus.
Contact us
Student Services Office
Phone: +44 (0)117 331 4234
Email: ed-masters-admiss@bristol.ac.uk
School of Education
University of Bristol
35 Berkeley Square
Bristol, BS8 1JA