View all news
Welcome to our new students!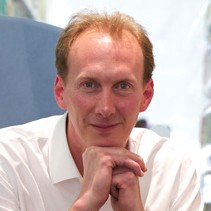 24 September 2018
We are delighted to welcome you to the School of Education at the University of Bristol and we very much look forward to meeting you!
Many of you will be moving to Bristol for the first time. It is a city with a rich but chequered past and, whether you are new to the place or not, it is well worth exploring – perhaps this can be a year for trying out some new activities: Bristol is well known for its music scene with many live venues; there are two rival football teams and many other sporting activities taking place each day; there are museums and markets and a thriving docks area; and of course all the resources of the wider university are available for you.
You are joining the School of Education, which is over 100 years old and now engages in under-graduate, Master's and doctoral level teaching as well as being the site of many innovative research projects. Please take the opportunity to introduce yourselves to others in the lifts and communal spaces, to find out what work is going on here, to come to seminars and to be part of a questioning and supportive academic community.
And we would like to welcome you also to the specific building of 35 Berkeley Square, which is named after the first female Professor in the University, Helen Wodehouse. Her research was partly in the history of education and, in one of my favourite quotations, she comments: "For each of us, a chief work of study is to push back the walls of our world and to show us how much of it is hidden in twilight. When in some department of our life we cease to study, that department stays, or becomes, small and set and clear. By middle age most of the universe is far too clear to most of us" (1924, 223). By choosing to come here and study you are making a profound commitment to precisely what she calls for here, pushing back "the walls of our world" and questioning what seems "too clear". We wish you the most stimulating, challenging and enjoyable year!
- Dr Alf Coles, Deputy Head of School, School of Education.
Further information
Essential information about Welcome Week, timetables, reading lists can be found on the New Students webpage.