Milo Newman - Geological Memory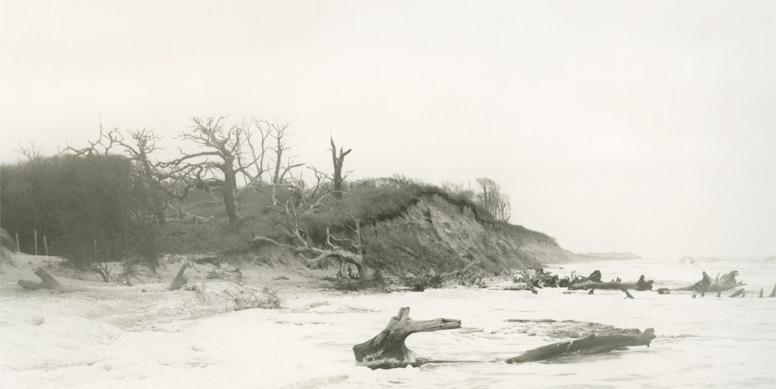 Milo Newman is a photographer and sound-recordist interested in the interrelations between culture and landscape.A selection of his books and photographs exploring the recent geological past of a section of the Suffolk coastline can be seen in the display cases, alongside specimens taken from the same landscape curated from the University's collections. These assemblages of artworks and objects consider the geological stratigraphy as a form of memory recalling elements of past landscapes and human interaction with them, as well as of extinctions and climactic fluctuations.
These displays form both a backdrop and a starting point for new work that will be developed in collaboration with staff and students from the School of Earth Sciences during the course of his residency. This will further explore objects from the collections in the context of more contemporary associations between human culture and the natural world - the Anthropocene.
The launch event of the exhibition included presentations by Milo Newman and Prof. Laura Robinsons. The video recordings can be accessed here.