Earth Science Collection
The University of Bristol's Earth Science Collection contains over 100,000 paleontological, petrological and mineralogical samples of scientific and historical importance. This includes over 700 type and figured specimens, geological thin sections and slides and an archive of international geological maps. An additional 16,000 handling specimens are available for teaching.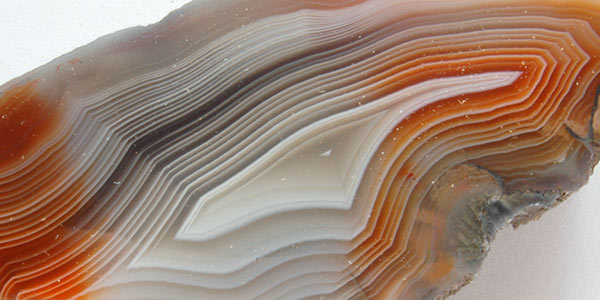 The collection is based in the School of Earth Sciences in the Wills Memorial Building. Access can be arranged via our Collection Manager c.hildebrandt@bristol.ac.uk.‌
News
New Ichthyosaur species discovered in the Earth Sciences Collection
Ichthyosaurus larkini
has recently been identified by palaeontologists
Dean Lomax
(University of Manchester) and
Judy Massare
(Brockport College, USA), the type specimen of which is on display at the School of Earth Sciences, University of Bristol. The species has been named in honour of Nigel Larkin; the work larkin means 'fierce', in keeping with how this arch-predator would have lived.

This story has recently appeared in the BBC and the Daily Mail, amongst many other news sites.
Displays
‌The Earth Gallery in the foyer of the Wills Memorial Building showcases inspiring works from local artists. This is an ongoing collaboration between staff and students from the School of Earth Sciences and visual artists based at Spike Island studios in Bristol.
Some spectactular rock and mineral samples have been incooperated into the Schools corridor displays which give visitors an insight into research efforts and teaching activities of the School of Earth Sciences.

Our iconic Smilodon (skeleton of a saber-tooth cat) daily greets staff, students and visitors in the foyer area.
Donors and collectors
The Earth Science Collection reflects the long and distinguished history of teaching geology at the University of Bristol. Some of the oldest donations go back to 1876 when geology was first taught at the University College of Bristol.
The extent of the collection is largely due to the efforts of four people; Professor S.H. Reynolds, T.R. Fry, Professor W.F. Whittard and Professor R.J.G. Savage who purchased, actively collected and exchanged samples and specimens with the intention to build up a comprehensive university teaching collection.
From the 1950s onwards the focus cshifted from educational to resreach specimens. Material gathered during field expeditions to far flung places entered the collection. At the same time, local amateur collectors were encouraged to donate their rock samples and fossils, not only to offer save storage but also to encourage research thoise local treasures.