View all news
Final countdown for Bristol's astronauts star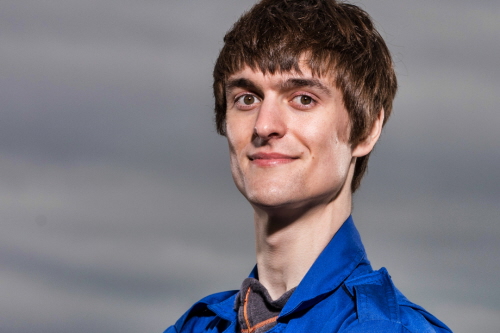 29 September 2017
A Bristol PhD student has made it to the final of a TV programme to find out who has what it takes to be an astronaut.
Tim Gregory, who is doing a PhD in Cosmochemistry, beat thousands of applicants from across the UK to take his place as one of 12 exceptional finalists on BBC Two's 'Astronauts — Do You Have What It Takes?'.
Having made it through several gruelling rounds of the competition, the 23-year-old University of Bristol student is now one of the final three contestants.
Tim shares what inspired him to get involved; "One of the main reasons that I wanted to get involved with Astronauts was to have a platform from which I could talk about science. And luckily I got to do that on the programme.
Since being on the TV programme, Tim has had the opportunity to go into local schools to talk about his experience and his research. "I've had emails from the parents of kids who I've inspired - and that is just the best feeling ever. It's such a privilege to have that platform and that opportunity to inspire people to take an interest in science."
Watch our profile of Tim, talking about what's he learnt from his experience.
The final episode of the programme, called Astronauts: Do You Have What It Takes? will air on BBC Two on Sunday 1st October at 8pm.