PGR Community Fund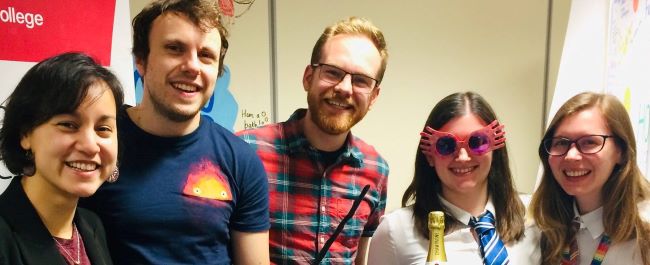 The PGR Community Fund supports the organisation of PGR community-building, wellbeing and social activities in the PGR Hub.
Applications for the PGR Community Fund 2019-20 are now open.
Do you have an idea for a non-research related event that could bring PGRs together in the PGR Hub? Make it happen with an award of up to £300 from our PGR Community Fund. This can be used to support social events and activities that are open to PGRs from across the University.
From movie nights to meditation sessions, evening quizzes to lunchtime craft workshops — what will you do to enhance the PGR experience outside of research and academia?

Who can apply?
Is my idea eligible?
What could the fund be used for?
How do I apply?
Events and activities supported by a PGR Community Fund award must be held in the PGR Hub. Find out more about this dedicated space for PGRs.
If you have an idea for a research-related or skills development event or activity, you can apply for an award from the PGR Development Fund. Find out more here.