PGR Community Fund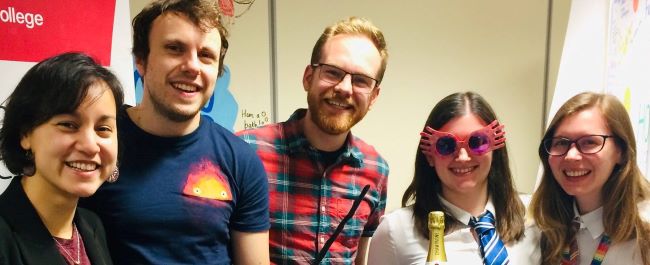 The PGR Community Fund supports the organisation of PGR community-building, wellbeing and social activities
Online and in-person PGR community events
Do you have an idea for a non-research-related event or activity that could bring PGRs together - virtually or in person?
We encourage applications to our PGR Community Fund for both online and in-person events and community-building activities. These could include a creative activity open to all PGRs – for example, a movie night, quiz event, or a crafternoon.
The PGR Hub will be available – on a bookable system – as a safe space dedicated to PGRs. Virtual events are also welcome.
Applicants can request an award of up to £500 towards any initiative that:
helps to build connections between PGRs

boosts PGRs' wellbeing
How do I apply?
Looking for inspiration for your event?
Visit our Case studies and inspiration page to find out about previous events and get ideas for your own.
Do you have an idea for a skills-focused activity that could benefit other PGRs? You could make it happen with an award of up to £500 from our PGR Development Fund.