View all news
Myths and materials to enhance science capital at KS3: 'Science of Stories' in action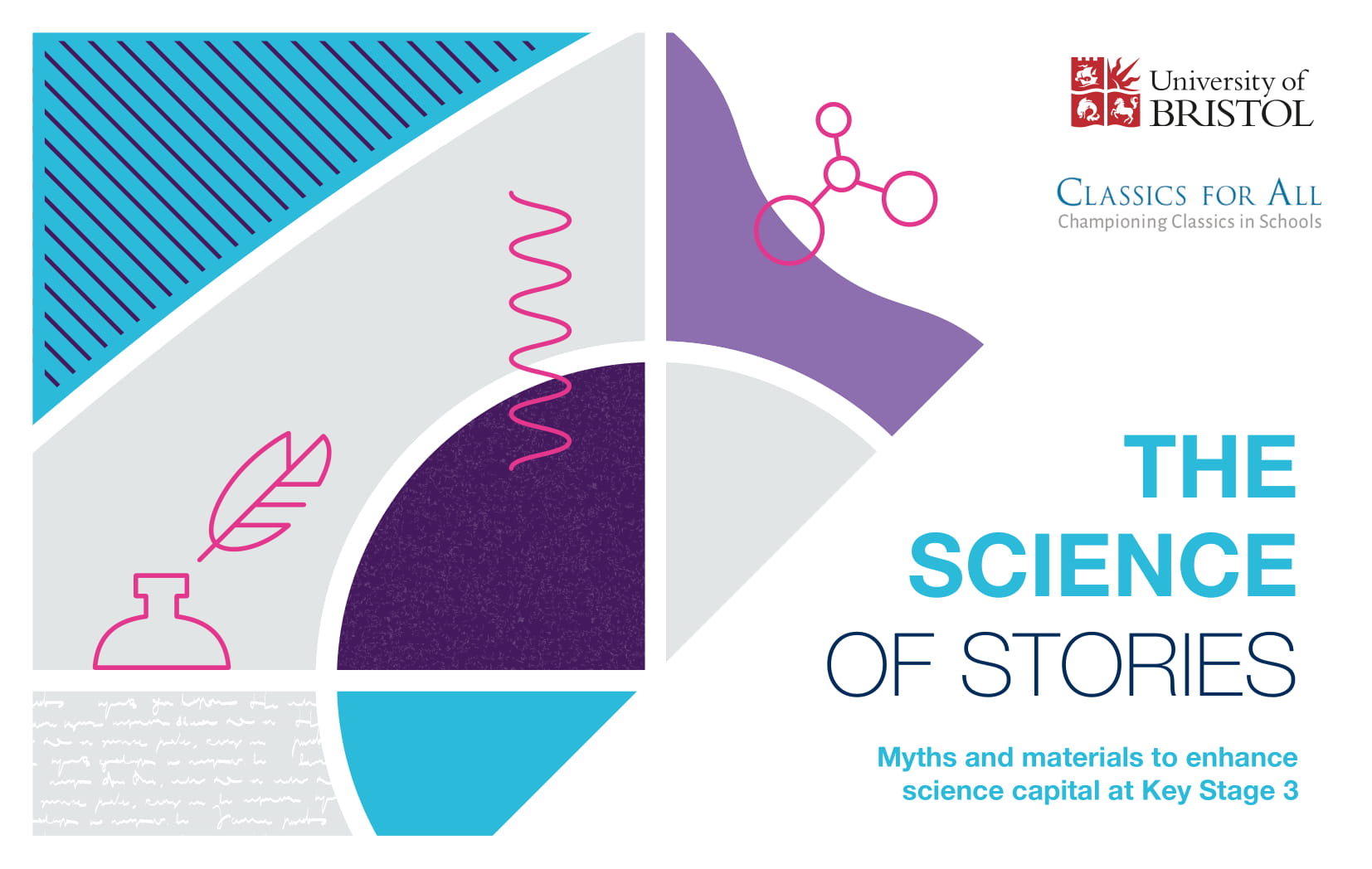 2 July 2019
The Science of Stories resource booklet, developed by Dr Genevieve Liveley in collaboration with Classics and Science teachers across the South West, is proving very popular in schools this term.
The Science of Stories project invites teachers and pupils to use a selection of ancient classical myths as a way to ignite curiosity, develop 'science capital,' and deepen understanding of key scientific concepts. Students are encouraged to engage with the science through storytelling, practical demonstrations, abstract thinking, debate, and creative exercises.
So far, Dr Liveley has delivered training sessions for 23 Science teachers in the Bristol area and 26 English PGCE students at the University of Bristol. Copies of the resource booklet have been distributed to the hub's partner schools across the South West and beyond (Science of Stories has even reached a school in Aberdeenshire!)
Several schools are incorporating the resources into existing Key Stage 3 Science schemes of work and are using the stories as a means of developing literacy objectives. Others are exploring the Science of Stories in extra-curricular clubs or elective classes, and Bristol Grammar School is even using the resource as a self-study project for all School Scholars.
The resource booklet can be downloaded here and used freely in classrooms and extra-curricular clubs. We also have a limited number of physical copies left which can be sent out to state schools free of charge.
If you have any questions about the Science of Stories resources or would like further information, please contact classics-hub@bristol.ac.uk. Equally if you're using the resources in your school, please do let us know what you think as we're keen to gather as much feedback as possible.