View all news
The year in review: school updates - July 2017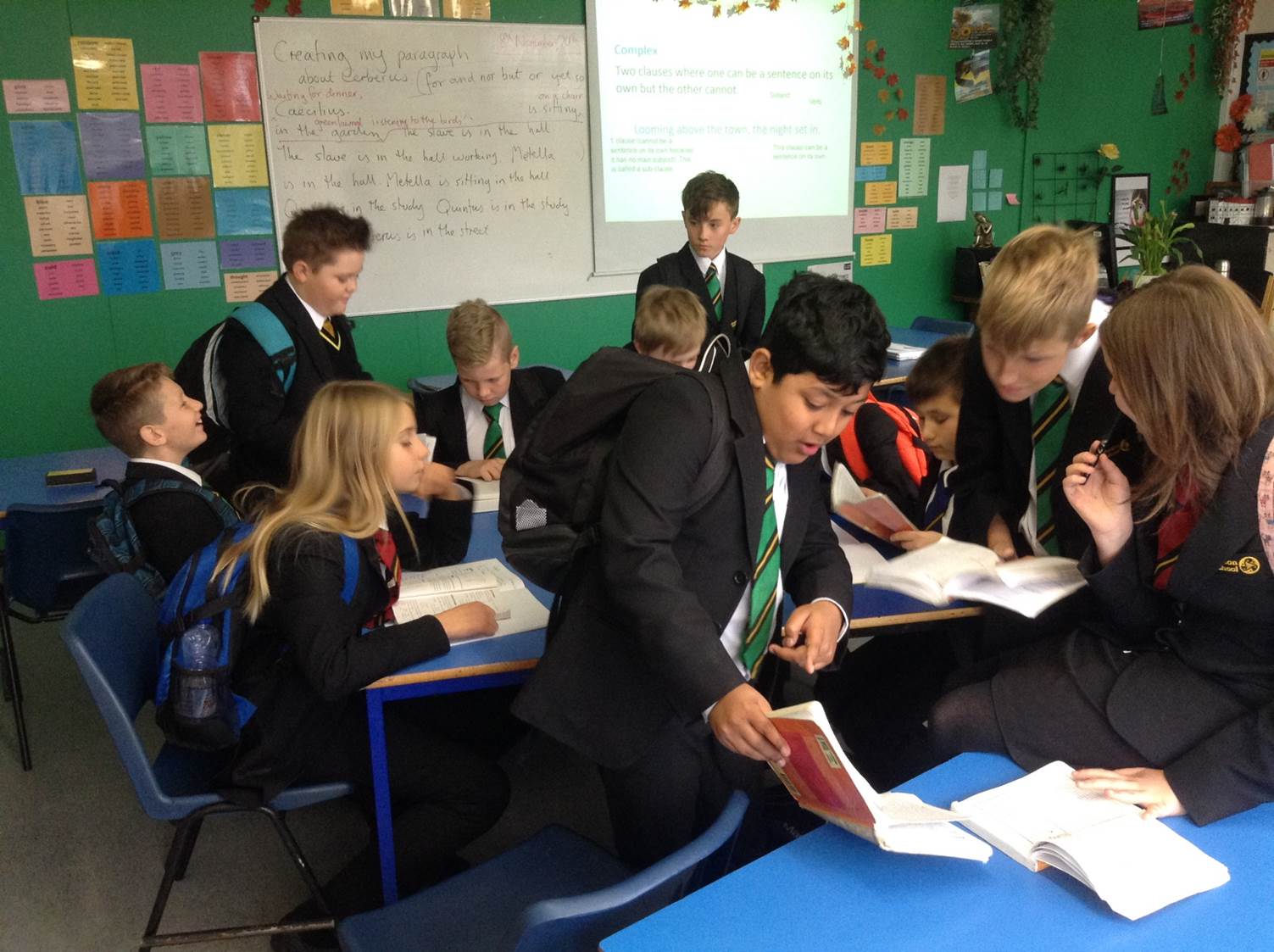 17 July 2017
Since September 2016, the hub has supported the introduction or development of Classics in 12 secondary schools and 8 primary schools across the South West region. This year, over 60 teachers have received training in Classics through the hub and, as a result, from September 2017 over 1500 students in local schools will have the opportunity to study a classical subject for the first time. Classics is thriving in the South West and this is a testament to the ambition and enthusiasm of committed teachers across the region. It has been a real privilege to work with you all this year and we look forward to providing further support to new and existing partner schools next year. Here is a brief snapshot of just some of the work that has been going on in schools this term.
Secondary
Beechen Cliff School: This term 20 Year 7 pupils completed a six week Latin taster course and from September 2017 there will be fortnightly timetabled KS3 year 7 Latin classes. A Latin GCSE class will also be starting next term and Classical Civilisation will be introduced at A Level.
Bristol Free School and Chew Valley School: This term, student volunteers from the University of Bristol ran practical Roman Cookery workshops for students attending extra-curricular Latin and Classics clubs at each school.
Chipping Campden School: In July, two teachers from Chipping Campden attended a Latin training session to aid preparation for the introduction of timetabled Latin lessons for Year 7 pupils in 2017-18.
Clevedon: All teachers in the English faculty attended a twilight Latin training session during the summer term to aid preparations for the introduction of a module of Latin into the Year 7 curriculum in 2017-18. New English schemes of work on the Odyssey, Antigone and Electra are also being introduced next year. September will also see the launch of an extra-curricular Greek club (thanks to Bristol Grammar School for offering support in Term 1) and the start of work on a Classics play which will be written and performed by Clevedon students at a drama festival in Athens in February.
Colston's Girls' School: Following the successful trial of an extra-curricular Greek club during the summer term, this club will be offered again in a longer time slot from September 2017.
Cotham School: Preparations are underway at Cotham for the introduction of Ancient History GCSE as a timetabled option from September 2017.
Exmouth Community College: Exmouth is one of a very small number of non-selective state schools offering both Latin and Greek at GCSE. Numbers at KS4 in both subjects are extremely healthy and the study of Latin, Greek and Ancient History is also thriving at KS3. As I write, 23 KS4 students are currently enjoying a Classics trip to Sicily!
Orchard School: In July, 10 teachers from the English and MFL departments completed an intensive 2 day Latin training course in preparation for the introduction of timetabled weekly Latin lessons for Year 7 in September. 2 members of staff also benefited from some additional support with planning and preparation for the launch of a new KS3 Classics club next term.
St Katherine's School: The study of classical texts in translation continues to play an integral role in the English curriculum at St Katherine's, with Year 7s studying the Odyssey and Year 9s exploring Antigone. In Year 8, students also have the opportunity to learn Latin through a 'Latin and the craft of writing' unit.
Wyedean School: This term, a committed group of teachers and staff completed the Classical Civilisation Short Course GCSE and the English team has been busy running a series of Latin taster classes for local primary school students. Plans are also underway to begin teaching both Latin and Classical Civilisation GCSE courses in September.
Primary
9 staff from Filton Avenue, Horfield CofE and Bishop Road primary schools attended a Minimus training day this month in preparation for the introduction of Latin into the KS2 curriculum in each school from September.
Teachers from 5 schools across the region attended a central Minimus training day held at Bristol Grammar School in July. Following this day, 4 schools (Ide Primary, Tickenham Primary, Great Bedwyn Primary and St Patrick's Catholic Primary) have made successful funding applications to Classics for All and will be introducing Latin into the KS2 curriculum from September.
Over the course of the summer term, a Latin club has been running successfully at Westbury-on-Trym CofE Academy and pupils have been enjoying talking about local Roman sights and exploring etymology.
Further information
If you would like to find out more about the work of a particular school, email Hannah Walsh (h.walsh@bristol.ac.uk) who will then be able to put you in touch with relevant contacts.
We are always delighted to showcase the work that schools are doing so please do contact Hannah if you would like to write an article for the website or to display student work.