View all news
Access to Bristol introduces a new Classics and Ancient History stream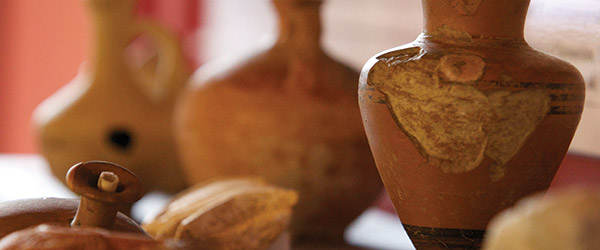 14 July 2017
We are delighted to announce that from October 2017 there will be a dedicated Classics and Ancient History stream in the Access to Bristol scheme.
Access to Bristol provides local students with an unprecedented opportunity to experience life at the University of Bristol.
Students attend a series of sessions held at the university over the course of the Autumn term during which they have the opportunity to work with academics and current students.
Classics and Ancient History stream
Wednesday afternoons: 2.15 – 4.30pm during Autumn term 2017
Session dates: 18th October, 1st November, 8th November, 15th November, 22nd November, 6th December
This stream is suitable for students studying any A-level subjects.
The Classics and Ancient History stream will give you a taste of the various key aspects that make up the modern study of the ancient world – its culture and history, its religion and philosophy, its literature and languages (Latin and Greek), its art and archaeology.
The academic sessions will introduce you to the ways in which Classics and Ancient History is taught and studied at university by focusing on some detailed ideas and concepts in each of these areas. They will provide an opportunity for you to encounter different ways of studying the ancient world, and to compare ancient and modern art, literature, politics and popular culture.
This stream will suit you if you have an interest in the world of the Greeks and Romans and you want to find out more about taking Classics, Classical Studies, or Ancient History at degree level. You do not need to have studied any of these subjects already but if you are studying English, History, Drama, or languages you may find Classics and Ancient History particularly interesting and relevant to your own A Level studies, giving you some fresh ideas and insights to take back to school.
Eligibility and how to apply
The scheme is open to all students in their first or second year of A Level study (or equivalent) at a state school or college. To be eligible, students must live within an hour's journey of the University of Bristol. The scheme is very popular and there is high demand for places. If a subject stream is oversubscribed, the university operates a selection process and further criteria apply.
General information about the Access to Bristol scheme and the application process can be found here.
Specific details about the Classics stream will be available online by the start of the Autumn term.