Undergraduate study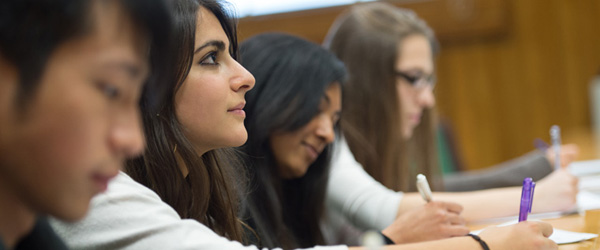 Cellular and Molecular Medicine courses
If you're not able to visit us in person, you can chat with one of our student ambassadors or sign up for one of our regular live chats to find out more about studying at the University of Bristol.
Student satisfaction
93% of final year students on our BSc Medical Microbiology course in 2018 were satisfied with the quality of the course. Source
Studying at the School of Cellular and Molecular Medicine
Students who choose to study with us will gain a broad training in biomedical science and will learn about the cellular and molecular basis of human diseases caused by micro-organisms. These areas of study include influenza, meningitis and AIDS, as well as cancer and autoimmune diseases, such as multiple sclerosis, diabetes and arthritis. The courses we offer reflect our standing as an internationally recognised centre of excellent in the research areas of cancer biology, immunology, bacteriology, virology, regenerative medicine and stem cell biology. Our science courses are designed to give students a variety of choices, allowing them to specialise as their interests develop.
Teaching in Cellular and Molecular Medicine is undertaken by active researchers as well as medical doctors, and this provides an ideal environment in which to study.
Research skills
As part of your final-year research project you will become an active member of one of our research groups. You will learn problem-solving and data handling skills either in a laboratory or via literature/computer-based research.
Year in industry
You can also study any of our courses with an additional year in industry.
Intercalated degrees
All UK and international medical, dental and vet students can intercalate onto our courses. Find out more and apply for the intercalated degrees at Bristol.
Get in touch
For any queries about applying for our courses, contact the Undergraduate Admissions Office:
Phone: +44 (0)117 394 1641
Fax: +44 (0)117 925 1424
Email: choosebristol-ug@bristol.ac.uk
Find out more about our scholarships for international students, as well as information about applying to and studying at Bristol.
If you are currently registered at a university and studying for a biomedical sciences or related degree (such as biology, zoology or medicine), the Biomedical Sciences Lab Summer School offers a unique opportunity to gain new skills in laboratory techniques while deepening your scientific knowledge.