View all news
Looking to the future for women in medicine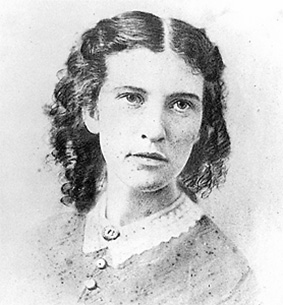 29 May 2019
Our namesake, Elizabeth Blackwell, obtained her medical degree in 1849 and 170 years later as many women as men are now entering medical school. However, does this mean that perceptions and attitudes have changed? Does everyone truly have the same opportunities? Sarah Blackmore from Elizabeth Blackwell Institute recently spoke at the Medical Women's Federation conference on the subject. Hear what she had to say...
We were delighted to be invited to support the Spring conference of the Medical Women's Federation this year, which looked at success and preparing for the future. The conference took place in our hometown of Bristol, the birthplace of Dr Blackwell, whose name we celebrate in the Institute. The conference included presentations about solutions to challenges faced by women doctors and their patients, and the impact of women in medicine, as well as the chance for medics to network with colleagues from around the UK.
I was proud to be able to speak at this conference to celebrate the achievements of Dr Elizabeth Blackwell; whilst she is often celebrated in America - and while knowledge of her is increasing in the UK - she is still not widely recognised. Many of us have heard of Florence Nightingale and her achievements, yet despite all of Elizabeth Blackwell's pioneering hard work she remains relatively unknown in the UK. The Elizabeth Blackwell Institute aims to ensure that her many achievements are better understood and that her ambitions for equality in healthcare are continued today.
Elizabeth was offered the dubious advice of entering an American medical college disguised as a man, or going to Paris where women were allowed to attend medical school lectures. She dismissed these ideas as she believed that if she was to open the medical profession to women she must qualify openly and equally with male students and have that achievement publicly acknowledged. Her aim was not just to qualify as a doctor but to change perceptions and attitudes and allow everyone to have the same opportunities.
Professor Wendy Savage spoke at the event about the pioneer of flexible working, Dame Rosemary Rue, which allowed female doctors to return to training on a part time basis. We heard from Dr Gwenillian Evans on the subject of 'Not all surgeons are a Mr.' highlighting one NHS Trust's referral form that only has the option of Mr or Dr. We heard from Dr Lucy-Jane Davis about the challenges facing junior doctors balancing training, practice, family and part time working. Clearly whilst perceptions and attitudes have changed over the last 170 years there is still much work to be done.
The event captured the pioneering spirt of Dr Blackwell, we were inspired by the speakers, which included our University's very own Professor Sarah Purdy, the new Pro Vice-Chancellor for Student Experience and former head and Associate Dean of the Bristol Medical School. In the networking breaks we spoke with delegates about the Institute and about Dr Blackwell, and delegates told us what words sprang to mind when they thought of Dr Blackwell, words such as: heroine, courageous, pioneer, visionary, and inspirational.
Elizabeth wrote in 1889 that the duty of medical women was not to imitate medical men, but to define ever more clearly what is morally right and wrong in medicine. Although it is hard to imagine the straitlaced Elizabeth as a fervent campaigner who pushed the boundaries of social reform, I am certain that, if Elizabeth had been around today, she would she still be campaigning for her beliefs using every social media tool available to her.
In 1948, the educational reforms that came with the inauguration of the NHS required that a "reasonable proportion" of medical students were female. In 1974 22.6% of doctors in the UK were female and nearly half a century later this has doubled to 45 per cent.
In fact, medical school admissions are now heavily female. While that itself does not mean that there won't be segregation both hierarchical and by specialty, the profession which Elizabeth Blackwell and other pioneers sought to enter is now a powerhouse of women. See HESA stats
However, the biggest ever study of gender pay in the public sector conducted in 2018 has found that male doctors in the NHS earn on average 17% more than their female peers. The Health Minister, Stephen Hammond is quoted as saying "The founding principle of the NHS is to treat everyone equally, yet women employed in the health service are still experiencing inequality."
Within the Elizabeth Blackwell Institute we aim to emulate Elizabeth's drive and focus on identifying barriers and championing and challenging equality, diversity and inclusion within health and biomedical research communities at the University of Bristol.
As Elizabeth Blackwell once said – "If society will not admit of woman's free development then society must be remodelled."
It is our duty to ensure the free development of women today and to continue to remodel society as a legacy to Dr Elizabeth Blackwell.