Temperature data for download
Available data
Meteorological and Glasshouse data is available for download. This consists of monthly:
GroDome & Glasshouses
Max/Min/Average indoor temperatures
On-Site Meteorological Weather Station
Max/Min/Average ambient temperatures
Rainfall totals (millimetres)
Wind speed (mph)
Barometric pressure (hpa)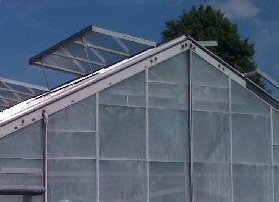 GroDome & Glasshouse Data
Meteorological Data
For more detailed analysis, raw data is also available. Please email Tom.Pitman@bristol.ac.uk for more information.