High throughput genotyping and gene expression microarrays
We offer genotyping and microarray gene expression analyses using Thermofisher (formerly known as Affymetrix) array platforms.
We are one of only a handful of labs in Europe to offer high throughput genotyping for both 96 and 384 format Axiom array plates. We also offer higher throughput expression array analysis on 24 & 96 format array plates as well as lower throughput Clariom and GeneChip array analysis on the GeneChip 3000 platform.
There are a large number of GeneChip expression profiling arrays and assays for a whole host of different species including human, rat, mouse, plant, livestock, birds, small mammal, fish, insect & microorganisms
We offer a high throughput Axiom array processing service for 96 or 384 plate format Axiom™ Genotyping arrays. Pre-designed arrays are available for a wide range of species or fully flexible customizable arrays can be designed specifically for your needs.
Affymetrix™ microarray analysis software are freely available for the downstream analysis of all expression and genotyping arrays,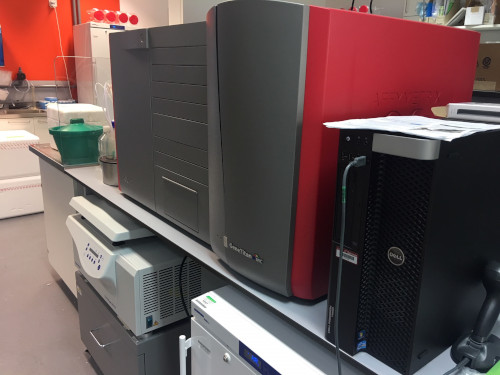 Thermofisher (Affymetrix) arrays are available for many species for high sample number genotyping and gene expression experiments
Thermofisher (Affymetrix) GeneChip arrays are available for lower sample number gene expression and genotyping experiments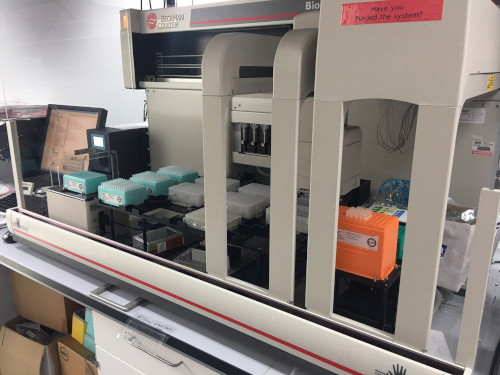 Automated liquid handling capabilities for array preparation steps