Panel discussion: Buddhism, mindfulness and Being Human
18 November 2015, 5.00 PM - 18 November 2015, 6.30 PM
Rupert Gethin
Dark Studio, Arnolfini, 16 Narrow Quay, Bristol, BS1 4QA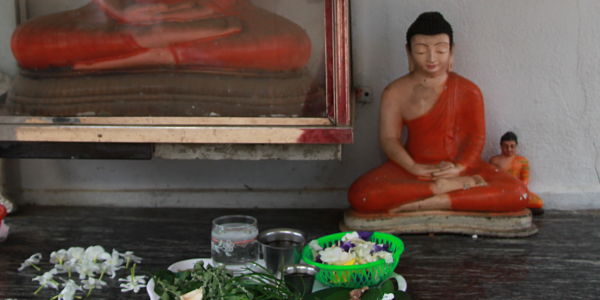 The last thirty years have seen enormous growth in mindfulness based therapies derived from Buddhist meditation techniques. In January 2015 the All-Party Parliamentary Group on Mindfulness in the UK published an interim report, Mindful Nation UK, with recommendations on mindfulness in the areas of health, the workplace, education and the criminal justice system. The techniques of mindfulness, in both their traditional Buddhist forms and in their modern secular forms, aim to give us access to a perspective on our emotions and thoughts that is universally therapeutic, yet do modern secular techniques of mindfulness free mindfulness from the burden of its outmoded Buddhist cultural baggage or deprive it of the essential humanising vision that should be at its core? A panel will discuss this and related issues.
This event is part of InsideArts festival 2015.
Please click here to book and reserve your place.